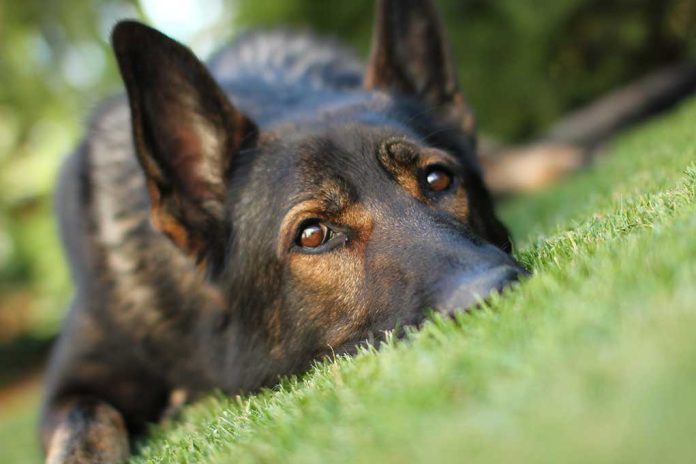 (NewsSpace.com) – Ohio animal protection investigators have made a grim discovery. After entering a house on a warrant, they found the bodies of well over a hundred dogs. Neighbors say the property owner just left and abandoned the animals, many of which were locked in crates.
'It was just horrendous': 146 dogs found dead inside Mantua home https://t.co/ZR0bxw84Pz via @wkyc pic.twitter.com/P2autEPuJm

— Neil Fischer (@NeilFischerTV) June 20, 2023
On June 16, Portage Animal Protective League received a tip that the owner of a nonprofit animal shelter in Mantua, Ohio, was wanted on animal cruelty charges in another jurisdiction. They obtained a warrant to search the property where the suspect, Barbara Wible, ran Canine Lifeline, Inc. One neighbor described the state of the house itself as "just horrendous," but it was the fate of the dogs that Wible was supposed to be looking after that really shocked them. Upon executing the warrant, investigators found 146 dead animals at the home. The unfortunate dogs were "in various stages of decay," and many were in their crates.
Neighbor Jon Collier told journalists he'd hardly seen Wible for six to eight months. He said she had "just left. Not a care in the world" and hadn't even bothered to leave the dogs food and water. Officers also visited another property owned by Wible in Parma, Ohio, where they found some living dogs –- but they also found overwhelming evidence of ongoing fatal animal neglect at that location.
Investigators will now carry out autopsies on the dead animals to determine their cause of death, but sadly, they likely died from dehydration or starvation after being abandoned. In a later twist to the case, Canine Lifeline announced that Wible had collapsed at home on June 2 and was hospitalized. On June 19, the organization posted on Facebook, expressing their "shock" at what happened to the dogs at Wible's house. Unfortunately, that was too little, too late for 146 dogs.
Copyright 2023, NewsSpace.com