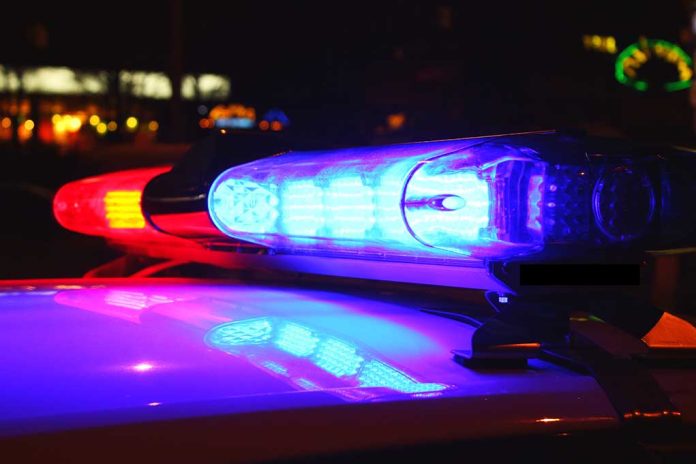 17-Year-Old Girl Rescues Cop With Gunshot Wound
(NewsSpace.com) – Ava Donegan, 17, and her boyfriend were in Excelsior Springs, Missouri, to do some thrift store shopping. While stopped at a red light, a scene straight out of a movie played out in real life right before her eyes. Police engaged in a warrant stop, and a gunfight broke out.
On October 1, cops in the midwest town used two separate patrol cars to attempt to apprehend 64-year-old Carl Carrel. They recognized the man as a fugitive and tried to box him in when the gunfire erupted. Carrel allegedly wounded one officer in the shoulder and wrist before another shot him in the head. Donegan, who ducked and hid after seeing the cop injured, looked up to find him at the car asking for her help with a tourniquet.
"She thinks anyone would have done what she did." @kmbc @MattFlenerKMBC & @PeytonKMBC share the heroic & inspirational story of @NKCSchools @Northmen_OPHS Senior Ava Donegan using her instincts to help an Excelsior Springs Police officer put his tourniquet on. @SheriffClayCo pic.twitter.com/SEAQG40HLc

— Brian Mercer (@BrianMercerNKC) October 3, 2022
Being the daughter of an ICU nurse and having an interest in medical school, the teenager was familiar with the device and helped the officer, possibly saving his life — or at least a limb. She also helped him remove his vest and call the incident in.
After several surgeries, the officer, who the department hasn't yet named, will need recovery time (and potentially more surgeries) and remains in stable condition. The suspect died from his injuries.
Copyright 2022, NewsSpace.com