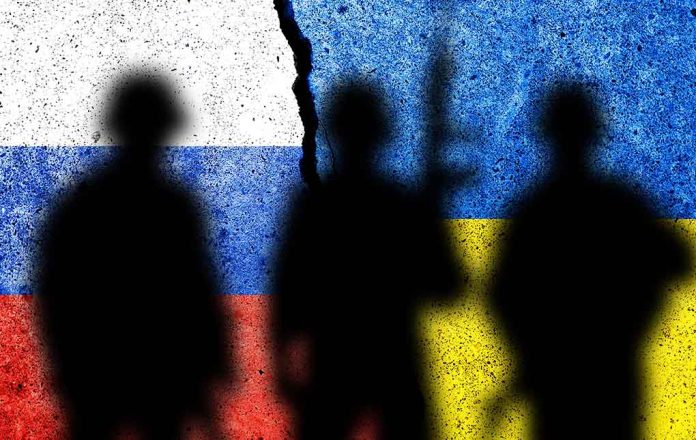 (NewsSpace.com) – The war in Ukraine continues to wage on. While both sides of the military fight each other, there's another concern: Russian troops occupying certain areas of the country it invaded. Reports coming out of Zaporizhzhia Oblast indicate that they aren't exactly treating civilians properly, and they allegedly shot two teenage boys.
Shortly after Russia invaded Ukraine last February, it took control of the Zaporizhzhia Oblast. In September, Russian forces arrested 17-year-old Tihran Oganisyan at his home in Berdyansk, accusing him of sabotaging their military efforts. Allegations surfaced that the men beat and tortured — sometimes with electric shocks — the teen to coerce a confession out of him. With help from human rights activists, he was released. His friend, Mykyta Khanhanov, escaped the same fate, but was assigned, along with Oganisyan, to house arrest and ordered to check in with the forces daily.
Khanganov was reportedly put under "investigative experiments" and interrogated. Russian's Investigative Committee eventually brought charges against the two for allegedly attempting to carry out a diversion, which could have put them behind bars for up to 20 years. The teens were denied access to representation.
It seems that the two teens recently decided to take matters into their own hands. According to Business Insider, Oganisyan posted a video to messaging app Telegram, wherein he says the two planned to kill two people in an act of revenge, before showing off a Kalashnikov assault rifle. The publication Novaya Gazeta reported that his final words were, "That's it, it's death, guys, goodbye! Glory to Ukraine!" A short while later, the two people the teens planned to kill were dead, but so were they. Russian authorities occupying the area called the boys "pro-Ukrainian terrorists."
Two Ukrainian boys die following gunfight with Russian soldiers as video of brave words goes viral https://t.co/pMUDAVMeMB pic.twitter.com/VeBl0wkAoj

— Daily Mail U.K. (@DailyMailUK) June 27, 2023
The two men Oganisyan and Khanhanov reportedly killed were a police officer and a civilian. Ukrainian media called the officer a "collaborator," while the civilian was referred to as an "occupier."
Copyright 2023, NewsSpace.com