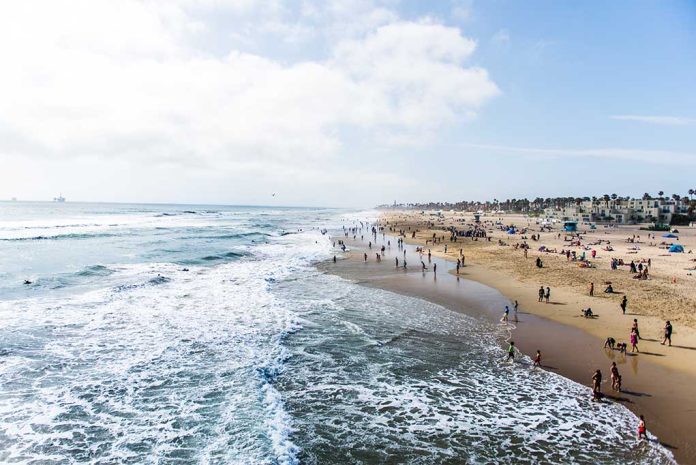 Beachgoers Find 3 Tortured Bodies on Beach in Acapulco
(NewsSpace.com) – For decades, Acapulco, Mexico, was a vacation paradise. In modern times, unfortunately, the city has a different feel. According to Statista, it has the world's second-highest murder rate. Things in the city are so bad that when a pair of bodies recently washed up on shore life at the beach went on as usual while soldiers and forensics specialists secured and processed a grisly scene.
As an immigration lawyer who represents asylum seekers from Mexico I can say without reservation that Americans who vacation in that country are risking their lives. https://t.co/fcA3e9EHBh

— Matthew Kolken (@mkolken) November 15, 2022
On November 12, tourists discovered the corpses and alerted state prosecutors. One body was lying face-up on the beach at the picturesque Playa Condesa, and the other had a hand and a foot tied to a cement anchor. The bodies reportedly had signs of torture. In photos taken at the scene, beachgoers seem unaffected by the carnage just yards from where children are playing in the sand and surf. Dozens of families ignore the soldiers standing around in one image, while another shows a single group of gawkers checking out the scene.
A third body was found the next morning near a naval station with gunshot wounds to the back of the neck.
Gangs and cartels tend to leave strong messages behind. Even the lush sands of Acapulco couldn't stop a wave of violence. In one instance, six severed heads were placed atop a Volkswagen with a warning that others who commit crimes might face a similar fate.
Copyright 2022, NewsSpace.com