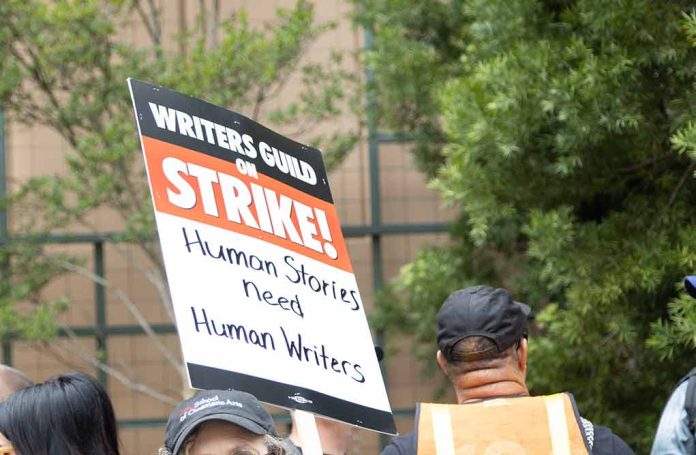 (NewsSpace.com) – At 12:01 a.m. PDT on May 2, the Writers Guild of America (WGA) ordered its writers to go on strike after negotiations fell through with the Alliance of Motion Picture and Television Producers (AMPTP). At the heart of the issue, the WGA alleged that the pay for writers wasn't remaining in line with the industry. Company profits soared while writer pay fell behind. Now, 148 days after negotiations, more than 11,500 writers have received the all-clear to return to work.
On September 26, WGA leadership voted to end the writer's strike as of September 27 at 12:01 a.m. PDT. This will have an immediate impact on late-night and daytime talk shows but as far as shows with actors, those will likely remain on hold — for now. The SAG-AFTRA, which went on strike on July 17, is still on the picket line.
The WGA published its three-year deal detailing the concessions the AMPTP made, which included most of what the writers were asking for. The minimum wage will increase within the next few weeks, after the agreement is ratified, at 5%. Then, there will be two more increases: 4% on May 2, 2024, and an additional 3.5% on May 2, 2025. Wages for streaming will also increase. This figure equates to 76% for foreign streaming residuals based on the number of foreign subscribers and a residual bonus based on viewership. This goes into effect for shows that are released on or after January 1, 2024.
There will also be staffing minimums in place for writers and producers as well as guaranteed employment periods. Most notably, the agreement contains provisions centered on artificial intelligence (AI). Namely, material generated by AI cannot "be used to undermine a writer's credit" or affect their rights, nor can it be used to "write or rewrite literary material." Additionally, using the material created by writers to train AI machines is prohibited.
Members of the WGA still have to vote on the agreement, so it could potentially fall through. The vote is slated to take place between October 2 and 9.
Copyright 2023, NewsSpace.com