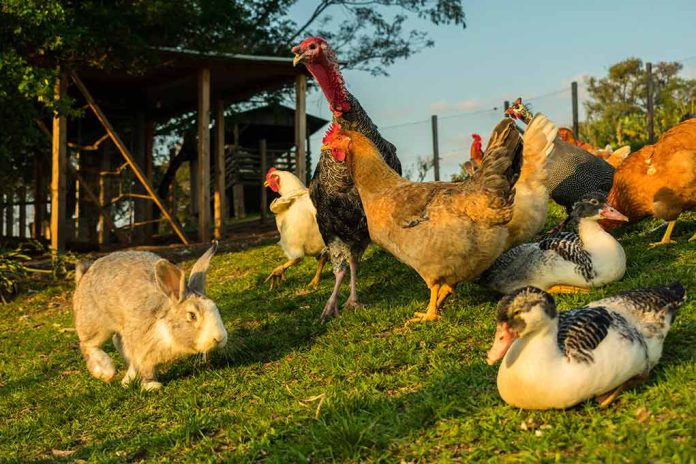 (NewsSpace.com) – Many people have a soft spot for animals and would do anything to protect them. A Plantation, Florida, man decided to step up to the defense of several ducks on his property and got quite the bruises to show for it.
Art Cosgrove, 71, was in his home when two men approached his property and tried capturing ducks that hung out in his yard. Cosgrove regularly feeds the critters, and according to 7News, they mean a lot to him. So when he saw two men pull up in a truck and try to catch them with nets, he lost his cool. He ran outside and accused the men of trespassing. What began as a shouting match quickly devolved into a physical altercation. Surveillance video shows one of the men kept hitting Cosgrove with the handle of the net.
Cosgrove was injured in the incident. He suffered a black eye and ended up with two staples in his head.
The police report stated that the two men weren't trespassing on Cosgrove's property. They were standing on the front sidewalk — which is public property — and trying to coax the animals closer. The police also noted that Cosgrove was the initiator and partially responsible for the ensuing incident.
A police report stated both parties involved in an altercation outside a Plantation home are responsible for what occurred. https://t.co/LDINcJNU80

— WSVN 7 News (@wsvn) May 17, 2023
While Cosgrove was initially heard saying he wanted to press charges for assault, after hearing the men say they were victims in the situation, police placed the blame on both parties. They both signed what's called a waiver of prosecution. This paper means they don't wish to pursue the matter further.
According to 7News, Cosgrove said the HOA where he lives did not approve the capturing of ducks, and the City of Plantation stated it would not sign off on trappers removing animals from someone's private property.
For now, the ducks are safe, and Cosgrove is healing from his injuries.
Copyright 2023, NewsSpace.com