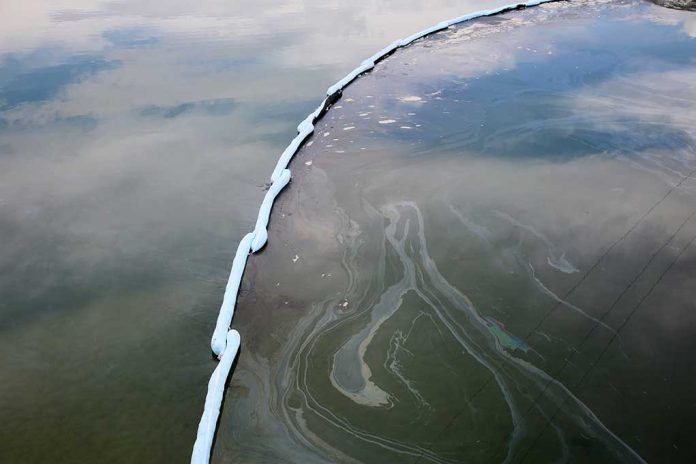 A Fourth Leak Is Spotted Amid Worries of Recession if Line Is Hit
(NewsSpace.com) – News about Europe's Nord Stream pipelines isn't getting any better. Last week, mysterious seismic activity led to three leaks in the concrete-coated steel tubes. However, it didn't take long to find evidence of sabotage. The odd quakes were actually explosions that damaged the lines, closing them indefinitely. To make matters worse, investigators found a fourth leak.
"If Nord Stream was indeed targeted by Moscow then we can't avoid seeing it as Putin's preparing for a global war, in which supplying gas to Europe would be directly aiding his enemy." https://t.co/4bB2qFbDen

— Gavin King (@GavinKing9) September 29, 2022
On September 29, the Swedish Coast Guard found new damage to the Nord Stream 2 line in its territorial waters. The lines were inactive but still pressurized with natural gas, and hundreds of thousands of tons of methane have potentially leaked into the Baltic Sea. As most of the international community points a finger directly at Russia as the perpetrator, European countries scramble to defend their own infrastructure from attack.
Russian ships and subs in the area of the damage have NATO countries concerned this kind of warfare may be what they can expect from Russian President Vladimir Putin. European leaders are now scrambling to protect their own pipelines. Professor Damien Ernst, with the University of Liège in Belgium, told The Times, "If gas supplies from Norway to Europe were cut off, we would see a terrible recession."
As for Nord Stream, it's unlikely to function anytime soon, if ever. Germany's plan to wean itself off of Russian gas will be the litmus test for Europe's future, as it stands to offer a glimpse into what happens when Russia quite literally cuts ties.
Copyright 2022, NewsSpace.com