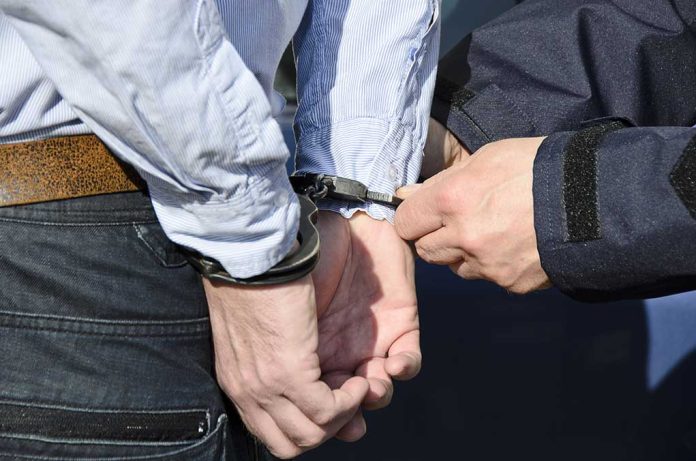 (NewsSpace.com) – In April 2022, the FBI raided ABC investigative producer James Gordon Meek's home. He resigned from his position at the news network immediately after the search. At the time, Rolling Stone Magazine reported that anonymous sources said agents found classified information on Meeks's laptop, but the entire situation was shrouded in mystery. He also seemingly disappeared into thin air. However, he's now under arrest and charged with a heinous crime.
On Wednesday, February 1, the Department of Justice (DOJ) issued a press release announcing that it had arrested Meek on suspicion of transporting child pornography. The charges stem from a lengthy investigation that started with a tip from Dropbox, a cloud storage service.
Man Arrested for Transporting Images of Child Sexual Abusehttps://t.co/gR4914FaqG

— Criminal Division (@DOJCrimDiv) February 1, 2023
According to the news release, the investigative lead from the software company led to the raid on Meek's apartment last April, where authorities "seized [several] devices that allegedly contained evidence" of the former producer's illegal activities. These reportedly included an iPhone 6 and an external hard drive with a combination of nearly 100 photos and videos.
In addition to containing images of adult content involving children, authorities discovered several explicit messages where Meek discussed the idea of abusing children with others who showed enthusiasm toward sexual abuse and exchanged photos with others.
Several law enforcement agencies were involved in the investigation that led to Meek's arrest, including the Arlington County Police Department, which worked to assist the FBI Washington Field Office's Child Exploitation and Human Trafficking Task Force.
Meek, is an award-winning journalist who has covered hard-hitting stories involving terrorist organizations in the Middle East. He also worked with the House Homeland Security Committee as an investigator and adviser.
If convicted, Meek faces a minimum of five years and a maximum of 20 years behind bars. Neither he nor a representative of his could be reached for comment regarding the matter.
Copyright 2023, NewsSpace.com