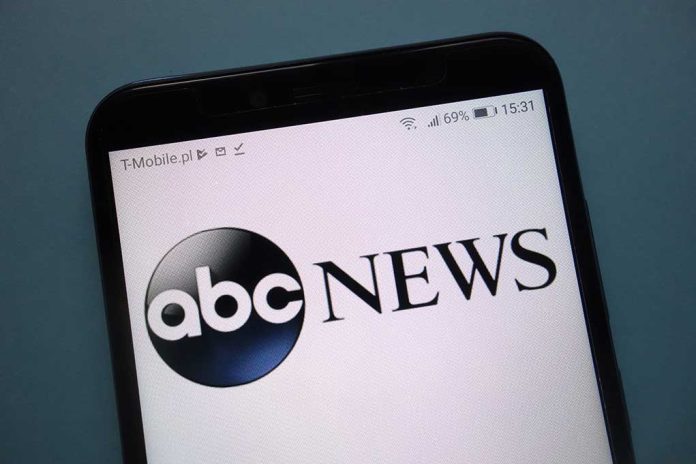 (NewsSpace.com) – In December 2022, the news broke that ABC News producer Dax Tejera died. The company's president, Kim Godwin, said the cause of death was a heart attack. Now, it's come to light that Tejera died of something completely different — and even more details about that night have surfaced.
On Wednesday, February 8, the New York Post reported that New York City's chief medical examiner revealed the true cause of death: "asphyxia due to [blockage] of the airway by food… complicating acute alcohol intoxication." In other words, Tejera choked while he was drunk.
ABC News Producer, 37, Died From Choking While Drunk, Medical Examiner Says https://t.co/1FZFyL6mRM pic.twitter.com/nJLotbcehD

— Daily Wire News (@DailyWireNews) February 9, 2023
Tejera had attended Bobby Van's 230Park restaurant for dinner with his wife and friends when he suddenly collapsed after walking away from the table. One of the servers that night noticed that Tejera was looking unwell and followed him outside.
The New York Post reports that Tejera's wife, Veronica, was later charged with child endangerment because the couple had allegedly left their two children, ages 2 and 5 months, alone in a hotel room at Yale Club, a private membership-only club. Mrs. Tejera denies the charges, saying she had sent family members to watch over the kids and was monitoring them by camera as she accompanied her husband to the hospital.
Sources contend that the couple had left their children alone for much longer, and the police were only called when friends were called to check on them, and the hotel staff realized they'd been in the room by themselves. She said they were unharmed, but she "realize[d] it was a poor decision" on her part.
Veronica Tejera was arrested and subsequently charged with two counts of child endangerment. Authorities gave her a desk ticket, and she was scheduled to appear in court on January 12. It's unclear if she did.
Dax Tejera was laid to rest in Coral Gables, Florida, two weeks after his death.
Copyright 2023, NewsSpace.com