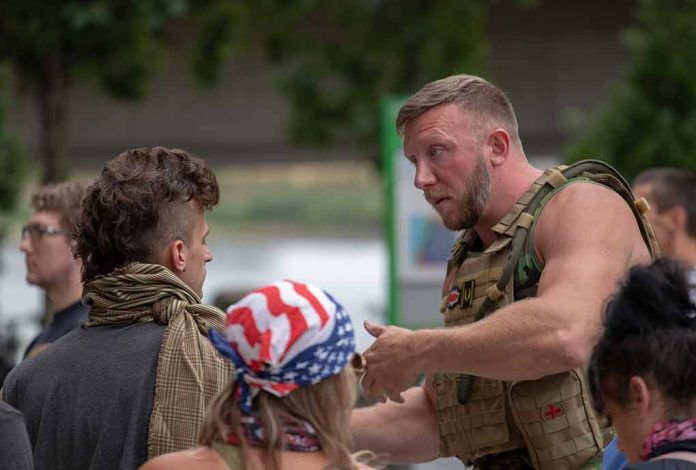 (NewsSpace.com) – In the past several years, there's been a rise in extremist activity on both sides. In 2020, following the death of George Floyd at the hands of Minneapolis police, there were months of riots. In 2021, there was the January 6 riot, following former President Donald Trump's loss to now-President Joe Biden, which led to more than 1,000 being charged. Now, people are concerned that extremist groups, known as "Active Clubs," are cropping up at an alarming pace.
The Rise of Active Clubs
In the past few years, the rise of Active Clubs has caused widespread concern. Members show up at events to protest anything that goes against their ideologies, for example, Pride celebrations and drag queen events. While not exactly political in nature, it's a faction of the far Right that's involved in the clubs, which are deemed white supremacist groups.
They currently exist in approximately 25 states throughout the country, and some have even banded to create the Northwest Nationalist Network (3N) to project strength in numbers. The idea is to spread their ideologies in coordinated efforts so that it becomes part of the fabric of everyday American life.
The Origins of Active Clubs
Active clubs, like any organization, typically boil down to one individual or a group of like-minded folks. In this instance, investigator and researcher Michael Colborne points the finger at Robert Rundo. He has been on the run from law enforcement for years, having gone so far as to flee the country to Serbia and Bulgaria. He was eventually discovered in Romania, where he was captured and ordered extradited back.
Authorities in California want Rundo for alleged criminal acts he committed while heading up the Rise Above Movement, a white supremacist group. At the time, then-US Attorney Nick Hanna said the group "traveled to multiple locations to attack those who held different views," per NPR. Rundo, along with Robert Boman and Tyler Laube, were arrested, while a third man Aaron Eason remained at large. Laube eventually pleaded guilty to conspiracy, but charges against the other three men were thrown out in 2019.
While Rundo was on the run, he didn't stop his activities. He continued to reach out to people via podcasts, teaching them how to establish their own crews and working to deepen ties with hate groups in other countries, notably Bulgaria and Hungary.
According to Jack Wippell, Active Clubs are borne of violent organizations, but aren't yet violent themselves. However, as the size of the groups grow, he says, that could eventually change — and not for the better.
Copyright 2023, NewsSpace.com