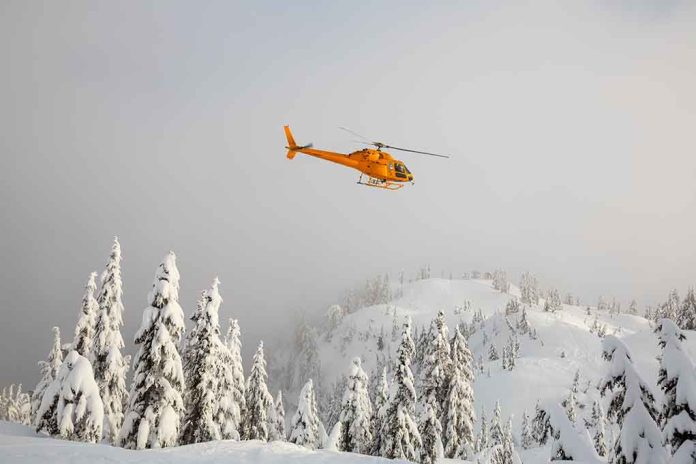 (NewsSpace.com) – Hiking is a favorite pastime for many, who do it as a means of exercising and exploring. However, some trails can prove to be dangerous, and there are a number of stories where hikers go missing or worse. An actor was recently reported missing in California after he went out on an excursion and failed to return.
On Friday, January 13, a San Bernardino County Sheriff's Office spokesperson revealed that Julian Sands, a British actor, was reported missing, according to The New York Times. He had gone hiking alone on Mount Baldy, a popular destination known for its strenuous and challenging trails.
Search and rescue crews are still looking for actor Julian Sands, who was reported missing one week ago.

He went hiking alone last Friday in the snow-covered San Gabriel Mountains in Southern California and has not been seen since. https://t.co/9uVCPmaN9M pic.twitter.com/GBODH6UH8R

— CBS Mornings (@CBSMornings) January 20, 2023
To make matters worse, a series of atmospheric rivers have plagued California for the past several weeks, making it hard for search and rescue operations to get out and look for Sands. The conditions of the trails and the hazardous weather, coupled with evidence of avalanches during the week, have limited rescue teams to the air, where they're using helicopters only, according to a post by the sheriff's office. Authorities also used cell data to pinpoint his last location, but when they searched the area it pinged last, they came up empty.
Sands is well known for his storied acting career that's lasted decades. He's been in several films and TV series but was propelled to fame when he appeared in "A Room With a View" in 1986. Many of the actors he's worked with in the past have expressed their concern for his disappearance and are praying for his safe return.
Sands isn't the only one to go missing in the area. Authorities are also searching for a 61-year-old hiker, Robert Gregory, who went missing the same day. His wife reported his disappearance when he also failed to return that evening. Others have died on the mountain in recent months, including a 21-year-old woman. Officials have cautioned hikers in recent days not to go on Mt. Baldy's trails due to the dangerous conditions.
Copyright 2023, NewsSpace.com