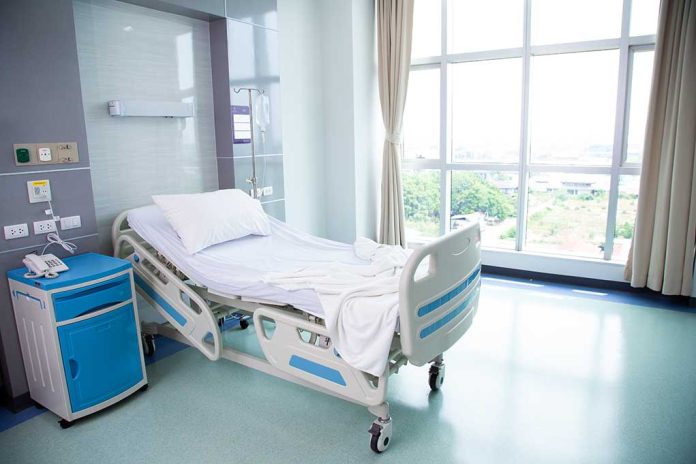 (NewsSpace.com) – Amanda Bynes is a childhood star that shot to fame in 1996 at the tender age of 10. She was a household name for many years, having starred in "She's All That," "The Amanda Show," and several movies. Things started going downhill for the actress in 2012 when she was arrested for driving under the influence, and they just continued spiraling from there. The actress was recently in the headlines again, this time for roaming the streets sans clothing.
On Sunday, March 19, Bynes was in downtown Los Angeles walking around completely naked. According to TMZ, she was in the midst of a psychotic episode and recognized the signs. She flagged down a driver to get help, but eventually made a call to 911 herself.
Amanda Bynes Placed on Psychiatric Hold, Found Naked and Roaming Streets https://t.co/zIC6WgazVB

— TMZ (@TMZ) March 20, 2023
Bynes was taken to a police station, where she was evaluated and placed on a psych hold. While most 5150 holds last 72 hours, it's possible her stay could be extended if medical professionals deem she needs it.
Following the news, many took to social media to applaud Bynes for actively seeking help and to lend supporting words. Some even called out the media for its portrayal of her crisis.
I have a lot of experience in mental health caregiving. I loathe the way we're talking about Amanda Bynes. She wasn't "found." She actively sought help during a crisis and successfully got herself to safety by dialing 911. That's hard and deserves our respect, not diminishment.

— Chris Sosa (@ChrisSosa) March 20, 2023
The former actress was diagnosed with bipolar disorder in 2013 and is on medication. However, according to Page Six, Bynes' ex-fiance, Paul Michael, claims she had not been taking them prior to her recent episode.
In 2013, after a few concerning episodes that involved the star lighting a fire in someone's driveway and ending up involuntarily hospitalized, her parents petitioned for and were granted conservatorship over her. That conservatorship ended last year. TMZ reports that despite her undergoing another medical hold, her parents are rightfully concerned but have no intention of filing for one again.
Bynes has largely stayed out of the spotlight in recent years, opting to go to school. She earned her degree at the Fashion Institute of Design and Merchandising and has been taking cosmetology classes.
Copyright 2023, NewsSpace.com