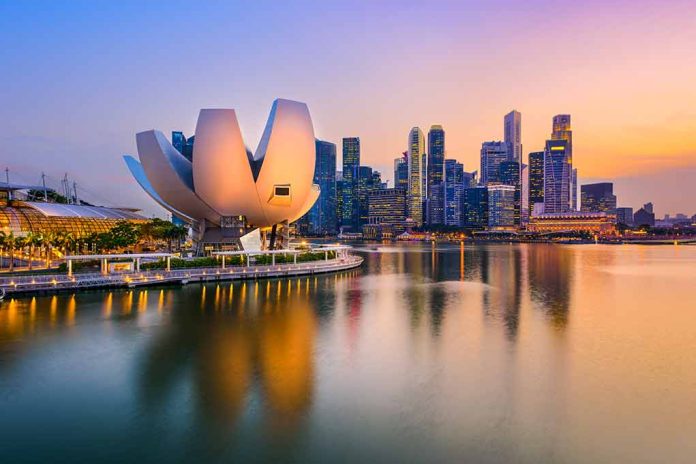 (NewsSpace.com) – Many countries across the world have and carry out the death penalty regularly, at much higher rates than the United States, and often for less severe crimes. Drug-related offenses, for example, often fall under crimes that mandate capital punishment. This is especially true in Singapore, where two people have been put to death during the week of July 25 to 30, and there are more on the docket. Now, activists are trying to do away with the death penalty in the country.
Singapore Drug Crimes Lead to Death
Singapore has stringent drug laws. The country mandates that anyone who is convicted of trafficking in excess of 17.64 ounces of marijuana or 0.53 ounces of heroin be put to death.
On Wednesday, July 26, Singapore executed 59-year-old Mohammed Aziz Hussain by hanging. Hussain was convicted of trafficking approximately 1.75 ounces of heroin. Two days later, the country hanged a woman for the first time in nearly 20 years. On July 28, 45-year-old Saridewi Djamani, who had been convicted of trafficking 1.09 ounces of pure heroin, was put to death. According to TIME, the Asian nation's Central Narcotics Bureau said that amount was enough to "feed the addiction of about 370 abusers for a week."
The pandemic halted executions in the country for two years, but they resumed last year, when the nation put 11 people to death. All of those executed were convicted of drug crimes. In fact, looking at statistics from 2011 to 2022, those put to death for drug-related offenses far exceed others, even murder.
Activists Calling for Change
Activists don't believe that Singapore is doing the right thing by mandating death for drug offenses. They're actively trying to lobby to do away with the punishment because they believe it's not deterring the crime. Activists, including the group Transformative Justice Collective, released a statement saying that the penalties unfairly target those that fall into vulnerable populations and the smaller traffickers rather than get to the heart of the issue. The country's officials disagree, saying everyone tried in the criminal justice system receives due process.
Advocates also claim the country is falling behind the times, as nearby countries — Malaysia and Thailand — have made significant changes including doing away with the death penalty and legalizing cannabis.
Yet, there's another execution on schedule for August 3. A courier who had found to be transporting heroin was sentenced to death, even though he was merely the transporter and claimed to have believed he was delivering contraband cigarettes on behalf of a trusted friend he owed a favor to.
Copyright 2023, NewsSpace.com