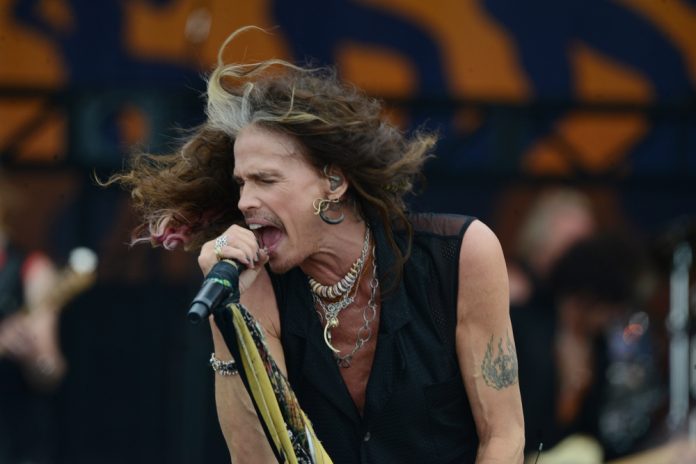 (NewsSpace.com) – Aerosmith, one of the biggest bands of all time, formed in 1970 and still performs. Frontman Steven Tyler is known for his impressive vocals that span four octaves, but the talented singer has also been the subject of controversy over the years. In the last year, women accused him of sexual assault twice. His latest accuser says he forced himself on her when she was just 17 years old.
On Thursday, November 2, 66-year-old Jeanne Bellino filed a suit against Tyler, alleging that he assaulted her back in 1975. Bellino, who had reportedly signed a modeling contract, was walking with the band when she happened to comment on a lyric from an Aerosmith song. She claims Tyler then grabbed her, dragged her into a phone booth, and forcibly touched her.
The lawsuit claims that Tyler was aroused during the incident, during which passersby laughed and watched, but nobody intervened. She is seeking an unspecified amount of damages for a "long-term physical injury" that she takes medication for. The singer has not commented on this lawsuit.
In December 2022, another woman came forward and filed a lawsuit in Los Angeles, California, accusing the singer of sexual battery, sexual assault, and inflicting emotional distress. The woman, Julia Misley (formerly Julia Holcomb), was reportedly involved with the singer for a while—he even took her on tour with him after gaining legal guardianship. Misley was 16 at the time—Tyler was 25—and the singer indirectly mentions her in his memoir, "Does the Noise in My Head Bother You?"
Misley claims that it wasn't the "romantic love affair" she believed and that she was "coerced and persuaded" into the events that took place. The Aerosmith frontman has maintained that the relationship was consensual and that he is immune from charges as he was her legal guardian during that time.
Copyright 2023, NewsSpace.com