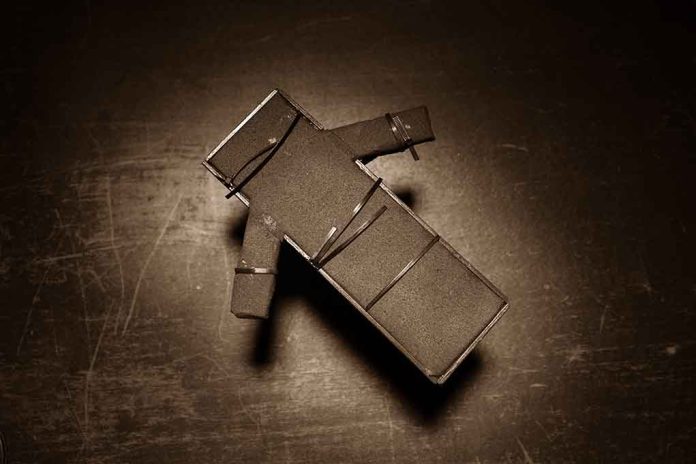 (NewsSpace.com) – According to statistics, more than 8,500 people have been sentenced to death in the United States in the last 50 years. Most of the time, states use lethal injection to carry out capital punishments, but some failed attempts and shortages of the drugs involved have led to some states seeking out alternative methods. Now, Alabama is looking to be the first state to execute an inmate using nitrogen hypoxia.
In 2018, The Cotton State authorized the use of nitrogen hypoxia as a capital punishment method, but has never used it. Two other states have also authorized this type of execution. Nitrogen hypoxia is a method of suffocation. The person would breathe in only nitrogen, which would result in deprivation of oxygen and kill the inmate.
Now, the state's attorney general's office is asking the Alabama Supreme Court to schedule a date to put 58-year-old Kenneth Eugene Smith to death using nitrogen. Of course, the move isn't without controversy. A legal advocacy group, The Equal Justice Initiative, says that "experimenting with a never before used method is a terrible idea," while reminding the public of Alabama's history of "failed and flawed executions and execution attempts." On death row, however, a number of Alabama's inmates have sought nitrogen apoxia over the standard method of lethal injection.
Adding further to the controversy is the fact that the court filing didn't describe how the execution method would be carried out. While Alabama has reportedly been working on it, not much is known about how officials plan to put it into effect.
Smith was scheduled to be put to death last year, but during the execution, there was trouble finding his veins. Attorney General Steve Marshall doesn't want to wait any longer, especially considering the nature of the inmate's crime. He was convicted in 1989 for carrying out a murder-for-hire plot the year prior on a preacher's wife.
Copyright 2023, NewsSpace.com