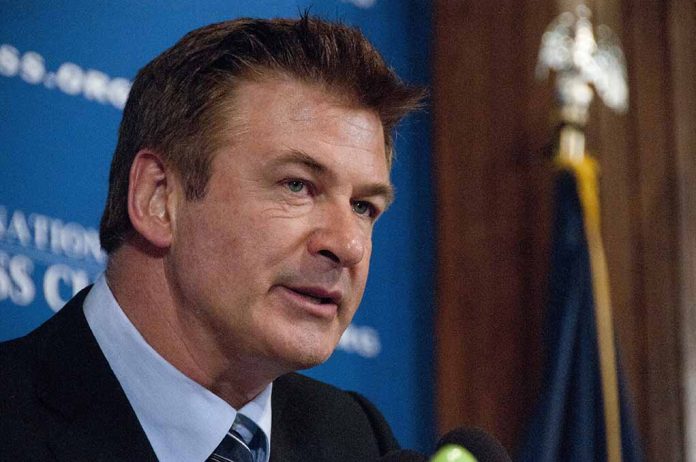 (NewsSpace.com) – Actor Alec Baldwin has been steadily in the news ever since the October 21, 2021, shooting on the set of "Rust" that killed cinematographer Halyna Hutchins. At the end of January, Baldwin was formally charged with her death and faced up to 5 years in prison. However, his attorneys recently filed a motion to have a charge dismissed — and they won.
Alec Baldwin wins a critical battle in the "Rust" case as the D.A. drops the gun enhancement charge. https://t.co/jGkwNvymj0

— TMZ (@TMZ) February 20, 2023
Originally, Baldwin and Hannah Gutierrez-Reed, the film's armorer, was charged with two counts of involuntary manslaughter. One carried a sentence of up to 18 months and a fine, while the other could've seen the two serving a minimum of 5 years in prison. However, attorneys for both filed a motion contending that New Mexico prosecutors incorrectly applied a "gun enhancement" charge, the one that carried a mandatory minimum sentence.
The lawyers alleged the enhancement law at the time of the shooting in 2021 only applied to those who "brandished" the weapon, meaning they did so with harmful intent toward another individual or individuals. This wasn't the case on the film's set. In 2022, the state expanded the law to get rid of the brandishing requirement, and this is what they applied to both Baldwin and Gutierrez-Reed's cases.
On Monday, February 20, Heather Brewer, a New Mexico First Judicial District Attorney's office spokesperson, said the special prosecutor and DA had "removed the enhancement" to "avoid further litigious distractions" in a statement to USA TODAY.
This comes as a big legal win for Baldwin, who, according to TMZ, is unlikely to see any jail time. That doesn't mean that the actor is out of the clear, however. He still has to enter a plea and go to trial, which could take months. He's also facing a slew of civil lawsuits in addition to the one he already settled with Matthew Hutchins, Halyna's husband.
The next few months will be a legal battle for him and Gutierrez-Reed.
Copyright 2023, NewsSpace.com