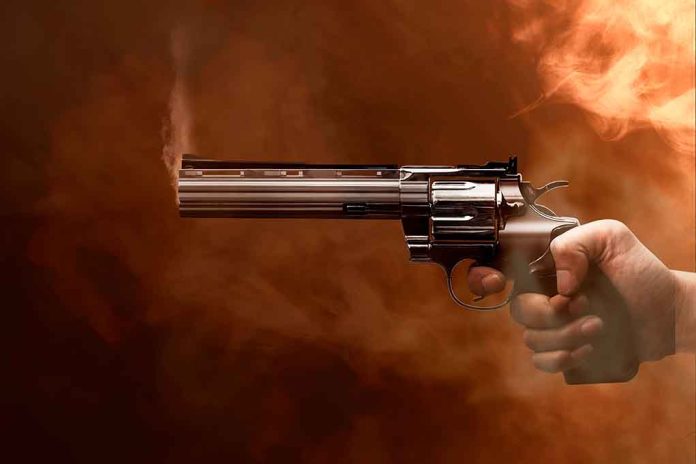 (NewsSpace.com) – On October 21, 2021, while filming the movie "Rust," Alex Baldwin shot a prop gun, killing cinematographer Halyna Hutchins and injuring director Joel Souza. The actor subsequently settled a civil lawsuit with the deceased's husband, Matthew Hutchins. While the movie is scheduled to resume shooting in January, it seems not all is okay in the actor's life. His wife, Hilaria, recently spoke out on how the couple is coping in the aftermath of Hutchins' death.
In an emotional interview with Extra, Hilaria reveals that the couple is "not okay … no one's okay" in what she calls a "life-changing year" after the cinematographer's death. When it comes to her husband, Alec, she says she worries about him and how he's constantly tortured by the events of that fateful day to the point where he has nightmares. Yet, she insists she's going to be there for him and "take care of" him.
Mrs. Baldwin also recounted how the couple — who share seven children — sat down with their kids and explained what happened together.
While New Mexico's Office of the Medical Investigator has declared the shooting an accident, Baldwin is not yet in the clear. He could face criminal charges if prosecutors determine there's enough evidence.
According to Fox News, Alec Baldwin has also filed a negligence lawsuit against several crew members and Rust's armorer in an attempt to, the suit states, "clear his name."
Copyright 2022, NewsSpace.com