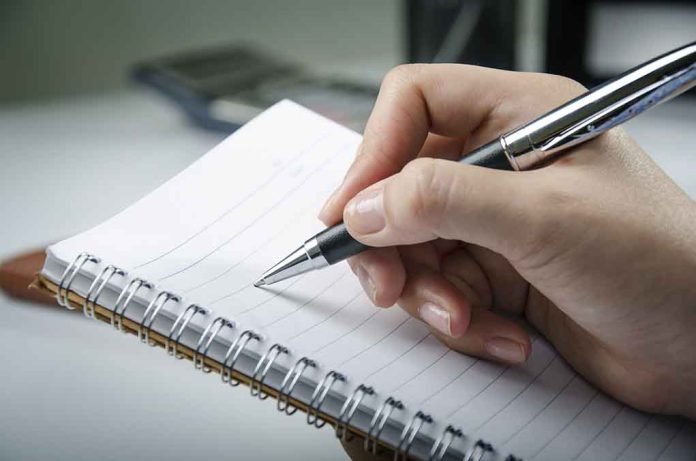 (NewsSpace.com) – It's been nearly two years since Gabby Petito disappeared and was later found dead in Bridger-Teton National Forest. A medical examiner ruled the cause of her death as strangulation. Her boyfriend at the time, Brian Laundrie, was the prime person of interest in the case. But before authorities could catch up to him, he took his own life. Before his death, however, he reportedly wrote that he killed Petito. Now, a recently revealed letter from his mother is raising more concern.
Nicole Schmidt and Joseph Petito, Gabby's parents, are embroiled in a legal battle with the Laundries. They previously won $3 million in a wrongful death case against Brian Laundrie's estate. They are also suing his parents, alleging they hindered the search for Gabby while helping their son flee from justice.
It recently came to light that Brian's belongings contained a letter from his mother Roberta Laundrie. Petito's parents filed a motion to have the letter considered evidence in the civil case. A judge sided with them.
On Wednesday, May 24, shortly after the judge's ruling, the letter, which contained a "burn after reading" notice, was made public. One notable comment within the correspondence, which Roberta Laundrie said was a means of letting her son know how much he meant to her, drew widespread attention. It read: "If you need to dispose of a body, I will show up with a shovel and garbage bags." Pat Reilly, the plaintiffs' lawyer who had access to the letter last year, said he was "shocked by the language" in it.
Laundrie's mother denies the letter had anything to do with Petito's death and says she wrote it before the couple even headed out on their trip. She further says Reilly is picking parts of it to create "sensationalism" around the case. She implored people to read the entire letter to get the appropriate context.
Copyright 2023, NewsSpace.com