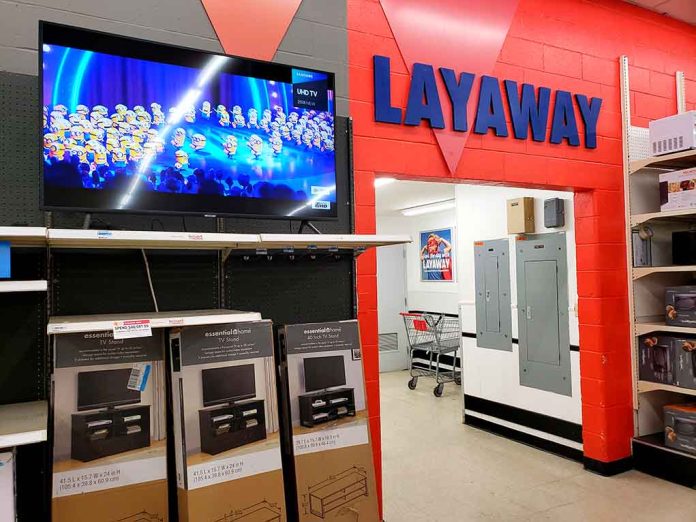 (NewsSpace.com) – Amazon, one of the world's largest retailers, has hit a new market: layaway. In the era following World War II and the Great Depression, these programs became essential to American holidays. In autumn, stores would open their layaway departments to eager shoppers looking to spread the cost of the season over time, then disappear when the season was over. The online retailer has a different idea.
In early August, Amazon announced year-round layaway. Customers will be able to put a down payment on something they want and make payments every two weeks for up to two months. Spreading the cost of essential purchases over time could be critical to helping struggling families manage their finances without relying on high-interest credit cards or weekly rentals.
Amazon introduced Layaway Plans on select items. Now, shoppers can pay for their favorite things and lock in a great deal—even the ones that make noise or are hard to carry—in manageable installment payments.🤩https://t.co/TPJEKsqe0o#AmazonFBA #Ecommerce #AmazonSellers #Amazon

— AMZ Pathfinder (@amzpathfinder) August 15, 2022
The program at Amazon has a drawback or two. Buyers must be members of Amazon Prime, and the company does offer a lower price point for the service based on income. Also, pricing locks in on the day of the order, so sale prices during the term of the layaway don't matter. There are no fees, but orders require a 20% down payment.
The company model differs from that of a box store. Those layaway departments require at least one full-time employee and a large storage area. Amazon will simply reserve the item and ship it when the last payment clears. There is also no cancellation fee, which may come in handy in a crisis.
Copyright 2022, NewsSpace.com