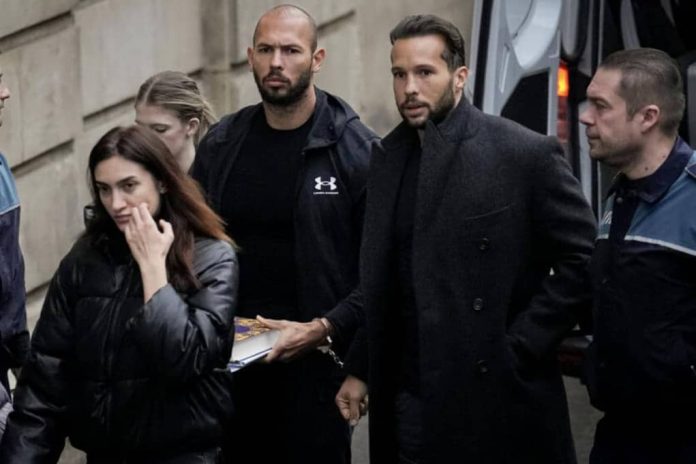 (NewsSpace.com) – On December 29, Andrew Tate and his brother Tristan were taken into custody on suspicion of human trafficking and rape. A court then ordered the pair, along with two other alleged co-conspirators, remanded for 30 days. On December 30, he lost an appeal to overturn this decision. Now, it seems things are only getting worse for him.
On Saturday, January 14, Romanian police were seen at Tate's Bucharest home, where they were seen removing assets from his home, namely his luxury cars. In a statement, the National Agency for the Management of Seized Assets (ANABI) said it was following orders from the Directorate for Investigating Organized Crime and Terrorism (DIICOT) when it removed "29 movable assets (luxury vehicles and watches)." The high-end vehicle brands consisted of Rolls-Royce, BMW, and Mercedes. The agency also seized money in various currencies, including USD, lei (Romanian currency), pounds sterling, and Euros.
Romanian authorities seize more luxury cars from Andrew Tate's compound https://t.co/RuoTGuSfL2

— The Independent (@Independent) January 14, 2023
Tate had initially appealed the seizure of his assets, but lost that motion, too. If the court approves, ANABI can also auction off the vehicles and watches. They could also be used to pay for any compensation to victims and to cover the costs of the investigations if Tate is found to have gained the money to purchase the assets through human trafficking activities.
Tate is well known on social media for his misogynistic views of women. He's been banned from most platforms but was reinstated on Twitter following Elon Musk's acquisition of the company. According to the charges against him, Tate is accused of running an organized crime ring where he allegedly tricked women and then forced them into sexual acts in front of a camera.
DIICOT released a statement revealing it identified at least six victims so far in the scheme. Authorities have carried out at least a dozen home searches with warrants as of the time of writing.
Copyright 2023, NewsSpace.com