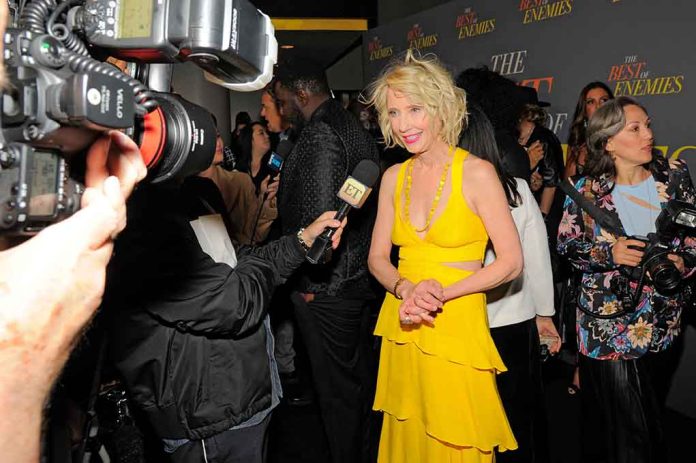 (NewsSpace.com) – When actress Anne Heche's family decided to end her life support, she had already guaranteed her legacy would live on. Not just because her organs were donated to people in desperate need, either. Her final project was incredibly important as well.
Heche, 53, had recently wrapped up filming "Girl in Room 13" when she was in a devastating accident. The film is about a girl who suffers from an opioid addiction after a sports injury. She is kidnapped in order to be sold into human trafficking. Lifetime Executive Vice President Amy Winter spoke about the film at a press conference after the actress' accident and said it will proceed as planned. It's expected to premiere on the cable network in September.
Heche had long spoken of her own tragic experiences, allegedly at the hands of her own father. She reportedly starred in the film because she cared deeply about ending violence against women.
On August 5, Heche was in two car accidents in Los Angeles. First, she ran into a garage at an apartment complex, then hit a house at a high rate of speed a short time later. She suffered burns, lung damage, and anoxic brain trauma in the second accident. Ultimately, doctors declared her brain dead, and her family kept her on life support until the organ donation process was complete. She passed away on Sunday, August 14.
The actress is survived by her two children.
Copyright 2022, NewsSpace.com