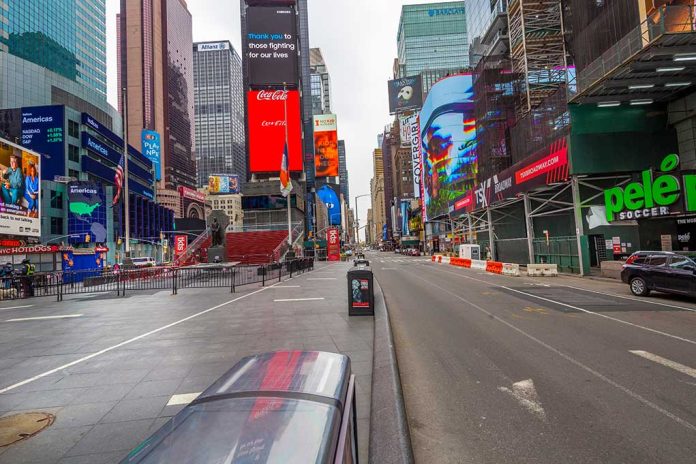 (NewsSpace.com) – The New York City subway system is the largest in the nation and the seventh most expansive in the world. With hundreds of miles of track and billions of riders annually, keeping the system safe from criminals is a necessary yet often daunting task. A woman who found herself the victim of an unprovoked violent attack wants answers from the city's mayor, who recently promised to address the issue.
Subway beatdown suspect Waheed Foster's tragic family history and long rap sheet revealed — including his arrest for death of his grandmother.https://t.co/M4MKx1xZxd

— New York Daily News (@NYDailyNews) September 27, 2022
Cameras in Queens allegedly caught Waheed Foster, a homeless man with an extensive criminal record, in the act of chasing down Elizabeth Gomes and assaulting her. No police were seen in the area the incident when the assailant threw the victim to the ground, kicking and punching her repeatedly.
Now facing the prospect of losing her vision in one eye, Gomes wants Mayor Eric Adams to explain why she was all alone on a subway platform after he promised to protect her. In an interview with The New York Post, she pointed out that he'd specifically said he was going to have more officers patrolling the subways.
Last February, Mayor Adams released the 2022 Subway Safety Plan in front of reporters and an appreciative audience. The plan, designed to help bring stability to a city descending deeper and deeper into the dark underbelly of crime, includes thousands of cameras and other security enhancements as well as more police presence to deter would-be attackers. The policy focuses heavily on the homeless population that relies on the subway for shelter. In Gomes' case, unfortunately, none of the ideas in Adams' plan seem to have panned out.
Copyright 2022, NewsSpace.com