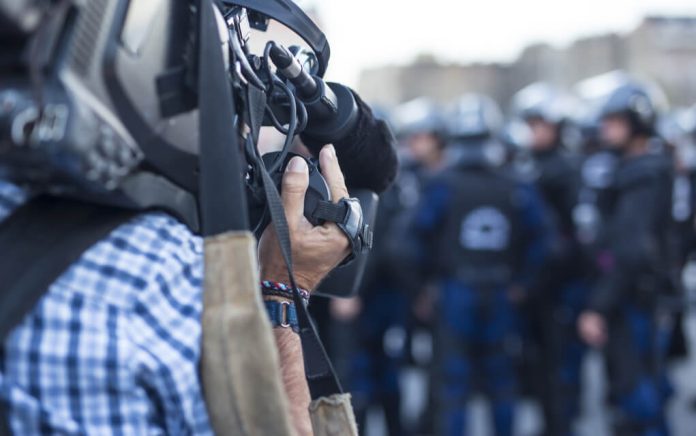 (NewsSpace.com) – Under the First Amendment, Americans are granted the right to peaceful assembly, meaning they can gather in protest as long as the activities don't turn violent. It's when violence erupts that things can get downright hairy. That's what happened in Atlanta, Georgia, recently, and now more than 60 people are facing serious charges.
For more than two years, so-called activists have tried to prevent officials in the city from building the Atlanta Public Safety Training Center, a fire and police training complex. At times, the protests have turned violent and have included "organizing acts of violence, intimidation, and property destruction," according to Republican Attorney General Chris Carr, who calls the activists "militant anarchists."
The effort, dubbed "Stop Cop City," is being carried out by a group calling itself Defend the Atlanta Forest, which is claiming to want to protect the South River Forest while simultaneously preventing the expansion of the city's police force, referring to it as "hyper-militized."
City and state officials are fed up with the movement and have accused the group of illegally occupying the region where construction of the training facility is underway. To combat the actions, prosecutors are employing the Racketeer Influenced and Corrupt Organizations Act (RICO), which is typically used to combat organized crime. More than three dozen people have been charged with domestic terrorism, and several face additional charges of felony intimidation and money laundering, crimes that can land the indicted persons in jail for many years. All in all, 61 have been indicted under the statute, the second time it's been used in the state in recent weeks.
The American Civil Liberties Union (ACLU) has jumped into the fray, saying the state's "breathtakingly broad and unprecedented use" of such action is "extremely" concerning. However, Deputy Attorney General John Fowler said the RICO statute applies because all of those indicted are "all working in some way, shape or form toward the same goal."
Copyright 2023, NewsSpace.com