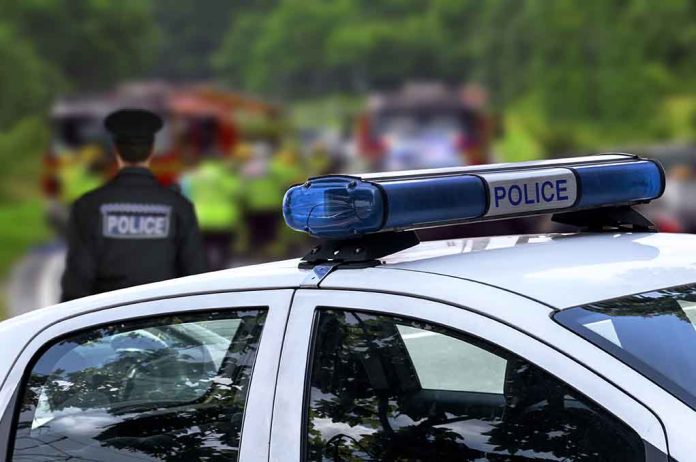 (NewsSpace.com) – A shooter opened fire at two different locations on Michigan State University's (MSU) campus on Monday, February 13. When he was done, three students were dead, and another five people were injured, four with life-threatening injuries. Police eventually located the suspect, who had reportedly died of a self-inflicted gunshot wound. Now, authorities have identified the man.
The day after the shooting, authorities identified the suspect as 43-year-old Anthony Dwayne McRae. They said he is not affiliated with the college in any way, and they are not sure what the motive behind the attack is, but the investigation is ongoing. The Bureau of Alcohol, Tobacco, Firearms and Explosives (ATF), FBI, and state police all said they would send personnel to assist local law enforcement officials.
Police were able to find McRae after he was caught on the security cameras around campus. When they released the pictures, someone called in a tip that led law enforcement to his location just 17 minutes later. During a search, they discovered a note in McRae's pocket that contained another threat — this time for two schools in Ewing, New Jersey. Officials in the township closed the schools on Tuesday and mobilized a heavy police presence at both locations.
Police identify shooter in deadly Michigan State University shooting | Just The News https://t.co/mpknhCUJTz

— John Solomon (@jsolomonReports) February 14, 2023
McRae reportedly has a history of mental illness, and neighbors claim he has shot a gun out of the back door of the home he lived in with his dad, according to NBC News. In fact, authorities had been called in to do a welfare check on him last week but wouldn't discuss the matter since he's part of an active investigation.
The shooting had remnants of a previous nightmare for one Michigan mother. Her daughter had survived a mass casualty event at Oxford High School in 2021, only to be at the scene of this incident less than two years later. Another student at MSU was also living in Sandy Hook when that tragic shooting took place.
Copyright 2023, NewsSpace.com