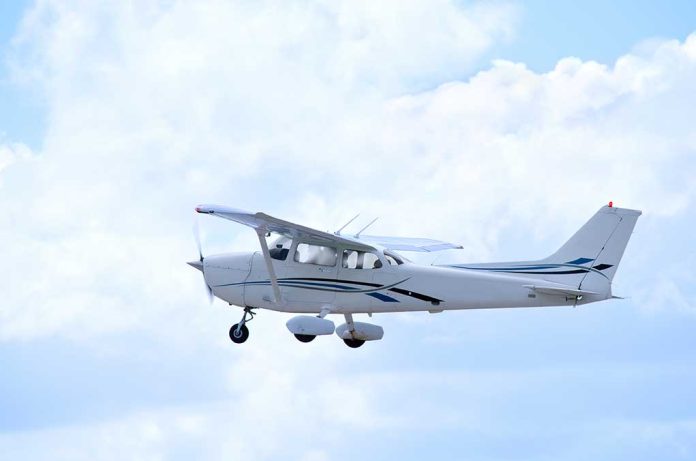 (NewsSpace.com) – In 1933, Wiley Post made history when he became the first person to fly around the world solo. It took him seven days, 18 hours and 49 minutes to complete the flight. Since then, many others have attempted to do the same, and some have succeeded. But now, two siblings are setting records with their impressive aviation adventures.
Mack and Zara Rutherford, British-Belgian teens, have been flying for years. In January 2022, Zara, who was 19 at the time, became the youngest woman to complete a flight around the world by herself. Her 32,000-mile journey across 51 countries began in late 2021 and took five months due to weather conditions in Alaska and Russia. She flew in a Shark microlight aircraft that runs on regular gas.
Later that year, in August, her brother Mack, age 17, became the youngest in the world to circumnavigate the world solo. He was 16 when his flight started in Sofia, Bulgaria, in March 2022.
For their efforts, the teens received the Royal Automobile Club's Segrave Trophy, which was first awarded in 1930. They are the youngest to receive the honor. Zara Rutherford is the fifth woman to win the trophy — and the youngest. The award is given in recognition of "outstanding demonstration of skill, courage and initiative in transportation on land, water or in the air."
When asked about her prominent moments, Zara said one of her "massive high[s]" was when she flew "straight over Central Park" at just 1,000 feet high. She has aspirations of one day becoming an astronaut.
Zara's brother had his moments, too. Not only did he beat 18-year-old Briton Travis Ludlow's record set in 2021, he did it while landing on an inhabited island after having to divert his trip due to the Russia-Ukraine war. In an ironic twist, Mack, who was the youngest ever qualified pilot at just 15 years old, only recently got his driver's license in July.
Copyright 2023, NewsSpace.com