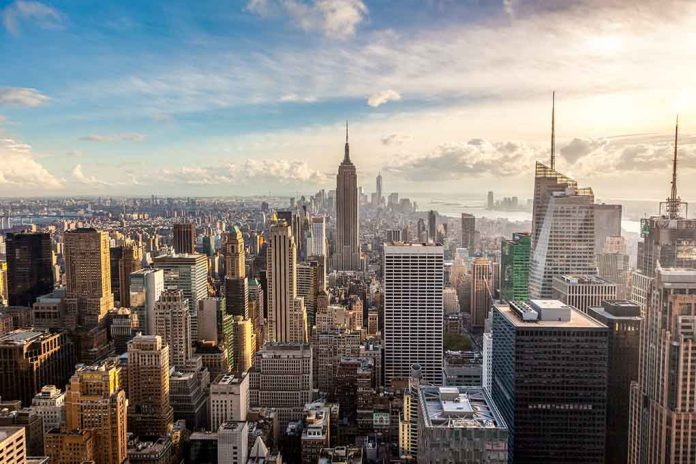 Ax-Wielding Criminal Released — Then Arrested Again For More Crimes
(NewsSpace.com) – Back in mid-September, 31-year-old Michael Palacios allegedly appeared in a viral video recorded in a Manhattan McDonald's. After pulling an axe from his backpack, threatening his adversaries, and smashing up a bunch of private property, cops tracked him down and arrested him. At his arraignment, a judge let him go without bail. Less than a month later, he was back in the slammer again for completely different reasons.
@CrimeInNYC NYC always good for some chaotic mayhem. He didn't hurt anybody, but could have been ugly ! pic.twitter.com/I6WvqROuGR

— Shakes Mcgoo (@McgooShakes) September 17, 2022
On October 9, police approached Palacios for suspicion of vandalism after he was spotted spraying graffiti. Rather than stick around to answer their questions, police say he absconded with an extremely expensive bicycle parked at a nearby coffee shop and attempted to flee.
Unfortunately, all that did for the already-accused man was add larceny charges for trying to steal a $3,500 getaway. Cops told Fox News the bike was damaged in the ensuing chase, adding yet another item to the list of collateral damage from Palacios' alleged crime spree.
In the McDonald's incident, video shows the group Palacios later threatened with an axe was also physically violent, punching and slapping him as he calmly waited for it to stop. This time around, however, he faced a judge with charges he couldn't explain away with a self-defense claim.
The new charges include two counts of criminal mischief, grand larceny, possession of graffiti instruments, making graffiti, and possession of stolen property. The judge released Palacios, again, without bail.
Copyright 2022, NewsSpace.com