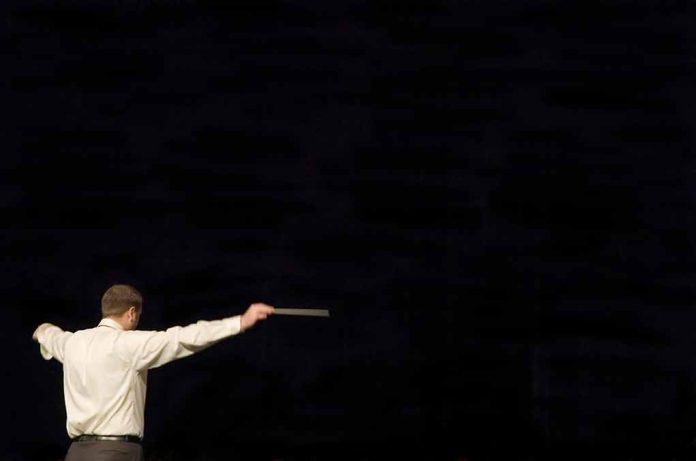 (NewsSpace.com) – High school football games tend to be passionate, as both sides root for their teams to win. A prominent fixture at many are the marching bands, which add another element and help rally the crowds. Some schools participate in what's called a fifth quarter of a football game, which is essentially a battle of the bands to see who is better. One such event recently ended in a horrifying confrontation.
On Thursday, September 14, Minor and Jackson-Olin High School in Alabama faced off against each other. When the game ended, the bands hung around and played. They were asked by the police to stop playing so that people would stop lingering and leave the premises. While Jackson-Olin's band director followed directions, Minor's did not. A confrontation ensued.
Police then tried to arrest band director Johnny Mims, but he allegedly resisted. Birmingham Police Department spokesperson, Officer Truman Fitzgerald, said Mims pushed an officer and refused to place his hands behind his back. To get the situation under control, another officer shocked him with a taser. He was reportedly shocked three times.
Video footage of the night's events shows Mims and officers fighting and parents and students standing around with a lot of screaming in the background. When asked about the incident, Mims said, "It was a horrifying situation" that he didn't want to keep discussing. He said, "All of [his] students [were] screaming, all of the parents crying."
Mims was taken to the hospital following the taser attack and medically cleared, then booked into Birmingham City Jail, where he was charged with resisting arrest, harassment, and disorderly conduct. He bonded out the same day.
In response to the incident, the Birmingham City School said such extensions, referring to the 5th quarter, are prohibited due to safety concerns. It is not investigating the event.
Copyright 2023, NewsSpace.com