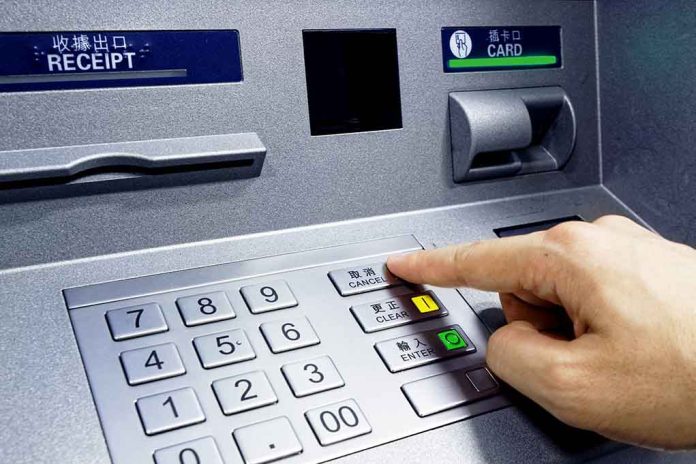 (NewsSpace.com) – For years, authorities have warned people who take money out of the bank to be cautious after they have the funds in hand. They are a target for those who may have bad intentions. The danger has never completely gone away, and now police in two southern states are bringing an uptick in one criminal practice to light.
Over the past few months, authorities in Florida and Texas have seen an increasing number of "jugging" incidents. This is when criminals track bank users' activity and pinpoint the ones who have carried out larger transactions. They then follow the person with the intention of burglarizing their vehicle.
In the West Palm Beach, Florida, area, law enforcement have arrested several alleged perpetrators, including 21-year-old Kristopher Carrington from Riviera Beach and 22-year-old Sarah Longoria from Lantana. Police say these two are linked to four robberies since February, totaling at least $44,000.
In Collier County, where Naples is located, law enforcement says at least three cases of jugging occurred in July alone. The crime is an issue in Houston, Texas, too, where an 80-year-old man told the tale of it happening to him. He said a woman followed him and reportedly tried to rob him at gunpoint. He had recently withdrawn $500 from a Chase bank; he refused to give the money to the woman, and she gave up after a brief struggle. It was the second incident that occurred at that branch in two days. The first victim, a 76-year-old woman, wasn't so lucky. The suspect stole her credit cards in that instance.
To stay safe, the Palm Beach County Sheriff's Office cautions to always be aware of your surroundings. Pay attention to people around you and conceal your cash after you withdraw it. For added safety, never take matters into your own hands. If you notice someone following you, call 911.
Copyright 2023, NewsSpace.com