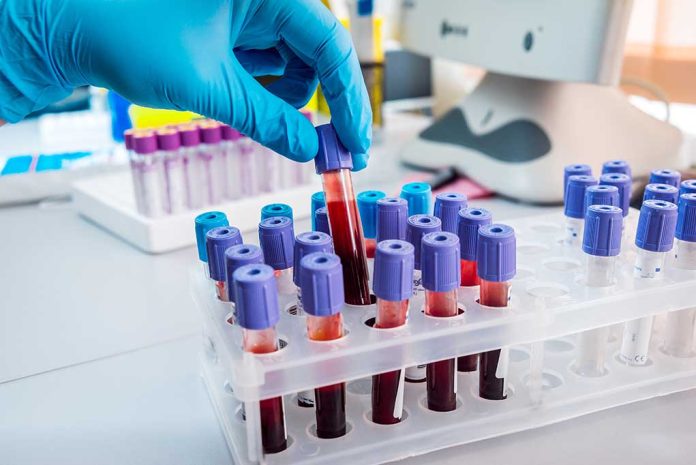 (NewsSpace.com) – President Joe Biden knows a thing or two about the catastrophic effects of cancer, not only on its victims but on their families. His son Beau died of the disease in 2015, while he was vice president. When the time came to campaign for the Oval Office, the president made fighting what killed his oldest son a part of his platform.
On September 12, the anniversary of former President John F Kennedy's famous "Man on the Moon" speech, President Biden used the backdrop of the Kennedy Presidential Library in Boston to reiterate his commitment to the "moonshot" promise to end cancer. Reminding the crowd of what he went through personally, the chief executive stated this promise, above all others, was the reason he originally wanted a shot at the White House.
Today, President Biden outlined his bold vision to end cancer as we know it – changing people's lives for the better, improving their health, and decreasing the burden of the disease. pic.twitter.com/jsGDVBJczA

— The White House (@WhiteHouse) September 13, 2022
While laying out his hopes for the future, Biden insisted the US scientific and manufacturing communities take the task in hand and show the world what American ingenuity and resolve are all about. He also spoke bluntly about inequalities in available diagnosis, treatment, and care for those less privileged. Over the next 25 years, the president hopes his initiative will cut cancer deaths in half and turn the diseases into chronic illnesses.
President Biden's Cancer Moonshot will work to:
– Cut the cancer death rate by at least 50% over the next 25 years
– Turn more cancers from death sentences into chronic diseases people can live with
– Create a more supportive experience for patients and families

— The White House (@WhiteHouse) September 12, 2022
To aid in the goal, the White House created the Advanced Research Projects Agency for Health (ARPA-H), naming Dr. Renee Wegrzyn as its leader. The new bureau's purpose will be aggressively fighting diseases that tend to baffle researchers the most. Cancer, Alzheimer's diabetes, and others will take precedence within the new division.
Copyright 2022, NewsSpace.com