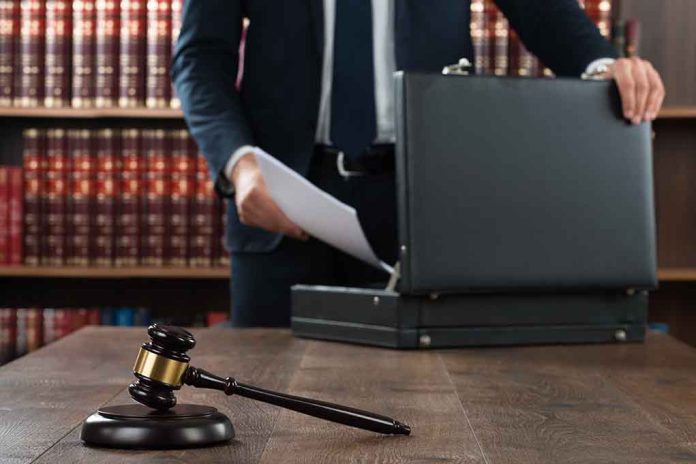 Federal Court Puts Hold On Biden's Student Debt Relief
(NewsSpace.com) – President Joe Biden's federal student loan relief plan is a hot topic this campaign season. Both the Left and the Right vie for Independents with two very different approaches: those who feel the system is unfair versus those who worked their way through it and paid their debts themselves. As the parties make their cases to the voters, a handful of Republican strongholds made theirs to the 8th Federal Circuit Court of Appeals
Federal court temporarily blocks President Biden's student loan forgiveness program.
54% percent of voters in a FOX poll support the Biden plan but it's not popular with everyone. @FOX4 💻https://t.co/vBRcw0pl4f pic.twitter.com/A9sXwctTc7

— Steven Dial (@StevenDialFox4) October 22, 2022
On October 21, a Friday evening session of the court ended with a temporary block of the administration's program to forgive student loan debt while the court reviews the case. In the coming days, the 8th Circuit could either decide to issue an injunction, which would halt the program barring a reversal from the US Supreme Court, or dismiss the case, allowing the relief effort to proceed.
The White House isn't backing down from its commitment, reiterating in a statement that the ruling doesn't stop people from applying for forgiveness, nor does it stop federal agencies from processing already-received applications. It only stops any loans from officially being discharged. The administration urges anyone seeking loan forgiveness to continue the process.
Missouri, Nebraska, Iowa, South Carolina, Kansas, and Arkansas all filed together on behalf of loan companies in their states that would stand to absorb much of the cost of the unilateral move from the West Wing. The court should have its decision this week.
Copyright 2022, NewsSpace.com