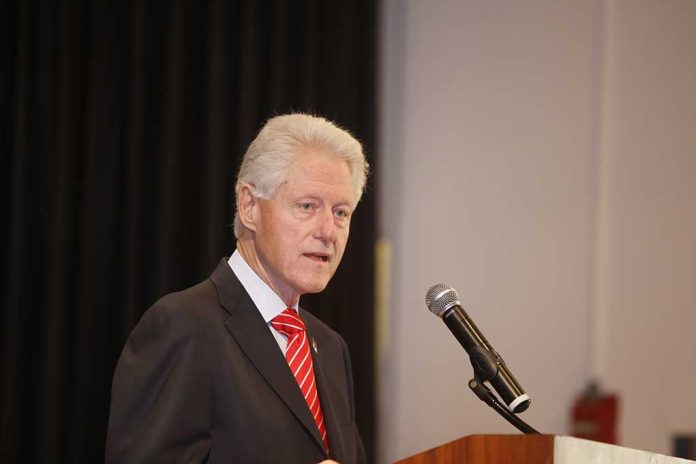 (NewsSpace.com) – Former President Bill Clinton left office in 2001, but still remains an instrumental figure in politics. He regularly attends events and stumps for Democratic nominees. He recently traveled to Northern Ireland to mark the 25th anniversary of the Good Friday Agreement. While he was there, he met with Colum Eastwood, the country's Social Democratic and Labour Party (SDLP) leader.
"The Troubles"
"The Troubles" was a decades-long violent conflict that centered on whether to reunify Ireland between Northern Ireland nationalists and the British troops that were occupying the area. It began in the 1960s and lasted until the late 1990s, and claimed thousands of lives in the years the battle waged. Clinton got involved in the matter in 1994, a year after he took office. He made his first visit to the country in 1995 to drum up support for peace talks.
Three years later, on April 10, 1998, he was instrumental in helping negotiate the Good Friday Agreement, which was an agreement that acknowledged that the majority of Northern Ireland wanted to remain part of the UK and established a new government, which served unionists and nationalists. It also noted that a small faction of those in Northern Ireland and the majority of Ireland sought unification.
Warm Reception
Clinton, who traveled with his wife, Hillary, and former Virginia Governor Terry McAuliffe and his wife, Dorothy, received a warm reception during his visit. Clinton is a popular figure in Northern Ireland because of his work to end the conflict.
The former president visited the Guildhall in Londonderry, where he spoke about the historic agreement, paying tribute to those who were involved in the years of negotiations that led up to it. He also addressed the shutdown of the Northern Ireland Assembly, also known as Stormont due to its location, saying it's critical to get it back up and running and that "it can fairly easily be done if we want to," according to Daily Mail Online. "You can always find an excuse to say no," he continued, "getting to yes is humanity's great trial and great goal."
Following a speech at the Guildhall in Londonderry, where he received a standing ovation, the former president had one more stop to make — a local pub. He surprised locals with a pop-in to Tap House, where he enjoyed a Guinness, toasting to the patrons who cheered loudly. Eastwood joined him at the establishment.
In addition to entertaining those in the pub, Clinton also took the time to speak with the many well-wishers who gathered outside. Many photos surfaced of the visit, with the former commander-in-chief looking very happy in his surroundings.
Other world leaders, including President Joe Biden and Irish Premier Leo Varadkar, have also made the trek to celebrate the event.
Copyright 2023, NewsSpace.com