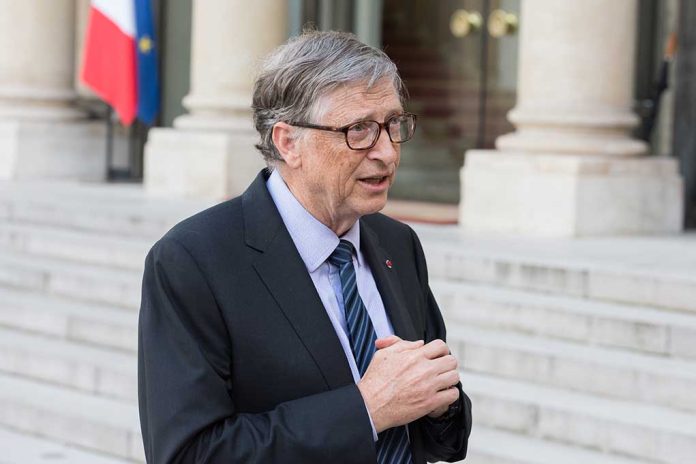 (NewsSpace.com) – Bill Gates is the fourth-richest person in the world at the moment, with a net worth of just under $110 billion, according to Forbes. While he is no longer active with Microsoft, the company he co-founded, opting instead to do philanthropic work, he still holds a stake in it. Now, it seems he's diversifying his portfolio.
On February 22, Reuters reported that The Netherlands' Financial Markets Authority (AFM) filed documentation showing that Gates purchased nearly $1 billion worth of Heineken stock from Mexico's FEMSA. This gives the philanthropist a 3.76% stake in the company, a pretty hefty investment for someone who once professed he wasn't a beer drinker.
Gates spent a total of $939.87 million on a whopping 10.8 million shares, according to the disclosure. They aren't all being added to his personal portfolio, however. He allocated just over 4.18 million shares to the Bill & Melinda Gates Foundation Trust.
Bill Gates has acquired a minority stake in Heineken, the controlling shareholder of the world's second-largest brewer https://t.co/NRzt8Ej89f

— Bloomberg Wealth (@wealth) February 22, 2023
Gates also owns a lot of farmland, having amassed 270,000 acres. While many have said he owns the majority, this has been proven false — according to the US Department of Agriculture, there are nearly 900 million acres of farmland across the country — he owns less than 1%.
There has been much speculation as to why he keeps buying up the land. In question-and-answer sessions on Reddit, he says it's in the name of creating jobs and making the land more productive. He noted that it was his investment group buying up the property and that it wasn't "connected to climate." Gates also notes in his response to the question that biofuel could be the answer to emissions, adding it's worth looking into.
In 2021, The Bill & Melinda Gates Foundation also launched the Ag One initiative, a nonprofit firm designed to help farmers, showing that he has a real vested interest in the sector. According to Land Income, farmland is one of the safest bets for investment because of its low volatility.
Copyright 2023, NewsSpace.com