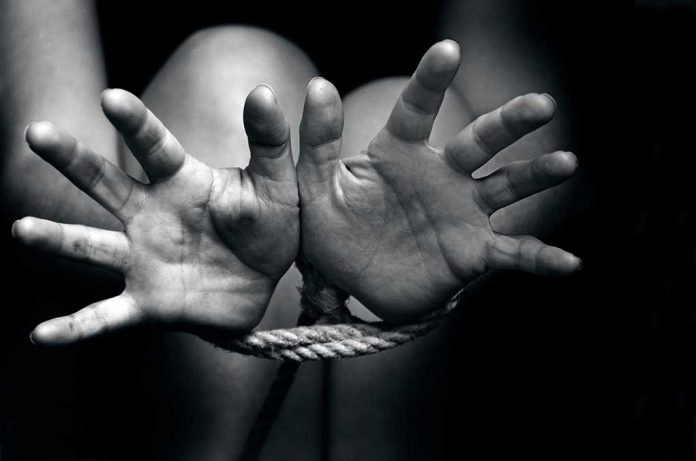 Beaten, Bound and Abandoned – Teen Girl Rescued From Kidnappers
(NewsSpace.com) – A teenage girl from Houston County, Alabama, was abducted, dragged across state lines into Florida, and beaten before her alleged kidnappers left her for dead. The youngster escaped, and cops from opposite sides of the state line worked together to bring the suspects to justice.
These news stories remind me that monsters like this exist in the real world and not just B horror movies. https://t.co/Lnnsgs0dby

— @Matthew Betley 🇺🇸 (@MatthewBetley) November 7, 2022
On November 5, Jackson County deputies answered a call about a girl who was possibly in danger. They found her in rough shape, with her hands bound. Their investigation found that Coby Jerome Jordan allegedly kidnapped the girl on Friday night and met up with a pair of females, including a woman named Molly Michelle Jarrett.
Authorities believe Jordan and Jarrett brought the teen across the Florida border to an abandoned building in the early hours of Saturday, where she was beaten and bound. They allegedly dropped her under a tree, but she escaped; somebody passing by spotted the child and called the police.
The bizarre story became even odder when images of Jarrett emerged showing her dressed as "Teen Titans" superhero Raven, complete with a black leotard and purple hair and cape. The pair face a plethora of serious charges. Jordan faces false imprisonment, tampering with a victim, battery, and robbery, and Jarrett faces charges as a principal to those crimes in the first degree.
Copyright 2022, NewsSpace.com