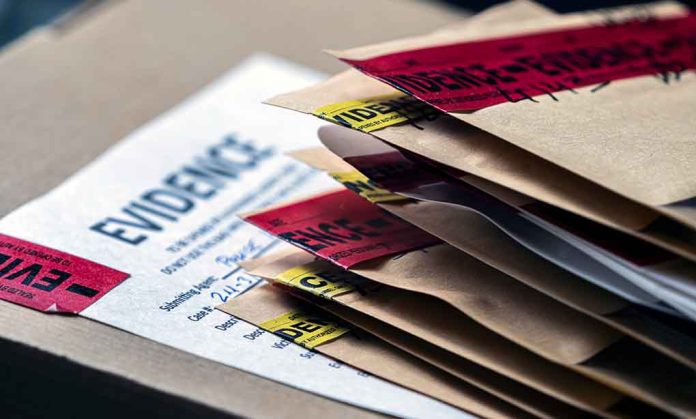 (NewsSpace.com) – It's been nearly three months since four University of Idaho students were brutally murdered in their off-campus rental home. In December, authorities arrested 28-year-old Bryan Kohberger in Pennsylvania in connection with the crimes. He's since been extradited back to Idaho, where he awaits trial. More information has come to light in recent weeks, and one piece of evidence may play an important part in the case against the suspected killer.
On Monday, January 23, former FBI agent Jennifer Coffindaffer posted on Twitter about the upcoming trial. She said that blood spatter evidence will play a role; it's "going to tell the story." It's commonly used in murder or assault cases to determine how the perpetrator attacked their victims. It also helps prosecutors "recreate a crime scene."
The #alexmurdough trial will involve experts. Alex's shirt with blood spatter is in question. #bryanchristopherkohberger's defense team also has experts; look for blood spatter analysis to play a role in the #idahohomicides.#moscowpd#IdahoStabbingshttps://t.co/YOywtYqPYu

— Jennifer Coffindaffer (@CoffindafferFBI) January 23, 2023
The evidence against Kohberger is likely to play out in a "battle of the experts," according to Coffindaffer and Neama Rahmani, a former federal prosecutor. In the probable cause affidavit, authorities detailed information about several pieces of evidence they say point to the defendant as the killer. Most notable is the fact that cell phone records show he allegedly visited the area near the victims' homes at least a dozen times prior to the killings. He also drove an exact match of the car found in the area around the time of the murders, a white Hyundai Elantra, which police sought in connection. An anonymous source told CNN Kohberger meticulously cleaned the vehicle inside and out in the weeks, going so far as to wear surgical gloves, after the four college students died.
There's also DNA evidence on a knife sheath left behind at the scene of the crime, which authorities eventually matched to some of the family's garbage they collected.
Kohberger is facing four first-degree murder charges and a felony burglary count.
Copyright 2023, NewsSpace.com