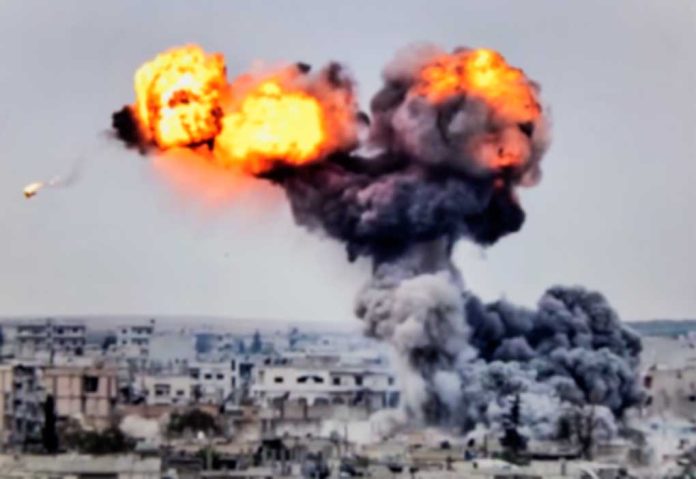 (NewsSpace.com) – Terrorist attacks have been on the rise in Afghanistan since the US and its allies left nearly a year ago. In early August, ISIS took credit for murdering a Taliban cleric. Now, there's been another deadly bombing in the country.
On Wednesday, August 17, an explosion rocked a mosque in the capital of Kabul. The incident took place during evening prayers and killed at least 21 people, including a cleric and children. Witnesses of the bombing believe the death toll was actually higher. Khalid Zadran, a spokesman for the police, told reporters that 33 others suffered injuries in the attack.
A mosque bombing in Kabul, Afghanistan, killed at least 21 people and wounded dozens, including children.

No group has claimed responsibility for the attack. Hospitals, already struggling amid economic crisis and lack of international aid, say: "We are running out of capacity." pic.twitter.com/bXmTIcgVGB

— AJ+ (@ajplus) August 18, 2022
In a tweet, Zabihullah Mujahid, a spokesperson for the government, condemned the attack on the mosque. He vowed to catch the terrorists who carried out the murders and said they would be severely punished.
د افغانستان اسلامي امارت د کابل په خیرخانه سیمه کې په یوه مسجد کې چاودنه په کلکو ټکو غندي.
شهیدانوته جنة الفردوس، زخمیانوته شفا او خپلوانوته یې صبرجمیل غواړي.
د عامو خلکو قاتلین او د داسې جنایاتو عاملین به ډیر ژر نیول کیږي او د خپلو شومو اعمالو په سزا به رسیږي. ان شاءالله

— Zabihullah (..ذبـــــیح الله م ) (@Zabehulah_M33) August 17, 2022
The cleric who died, Amir Mohammad Kabuli, wasn't a known member of any particular group. An anonymous source told The Washington Post that he was a "great Islamic preacher who always spoke the truth," adding that he couldn't fathom a reason why someone would mark the spiritual leader for death.
No group has yet taken responsibility for the attack. ISIS, however, has carried out similar bombings in recent months.
Copyright 2022, NewsSpace.com