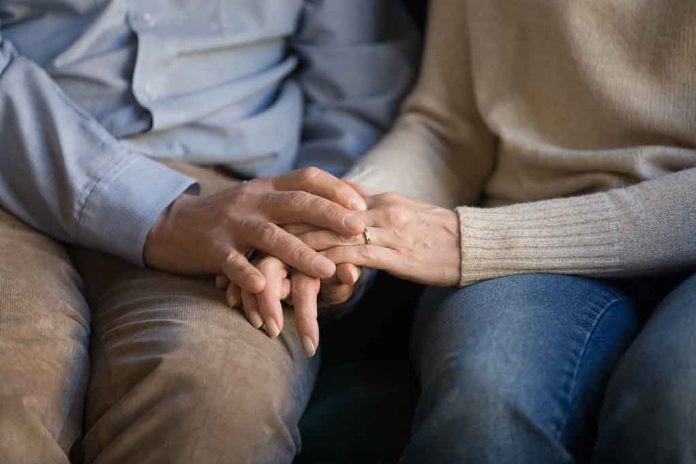 (NewsSpace.com) – Bullying is a problem in nearly every school, but with the emergence of social media, it's easier for kids to send targeted attacks via instant messaging. Sadly, many kids can't take the abuse and commit suicide. One teen in Chicago took his own life over relentless bullying, and his parents are now looking to the school for answers.
Nate Bronstein attended a prep school in the Windy City, where he was reportedly "relentlessly" bullied by students, including members of the basketball team. His parents, Robert and Rosellene Bronstein, were aware of it happening during school hours but were unaware that the kids also attacked their son via Snapchat. One even suggested in December 2021, a month before he died, that Nate should kill himself.
The teen tried to meet with school officials, but they allegedly turned a "blind eye" to what was happening. Now, his parents want his school records. The Latin School of Chicago is refusing to turn them over, and that has sparked two lawsuits.
Parents Whose Son Reportedly Committed Suicide Over Bullying Sue School For Allegedly Fighting Records Request via @DailyCaller https://t.co/KaPGPeWBQT

— Chris 🇺🇸 (@Chris_1791) June 27, 2023
The Bronsteins filed the first lawsuit three months after their son's death. It listed the name of a student who encouraged Nate to kill himself and their parents. They allege that the school failed to notify them of the incidents at school, including a meeting with the dean of students, Bridget Hennessy, in December. They also say the school isn't turning over Nate's records because they believe it will put the school's negligence on display, which has sparked a second lawsuit.
Speaking to the Chicago Tribune, Robert Bronstein said that, as parents, they "are entitled to [their] child's school records." Rochelle said the school doesn't want the embarrassment, but Nate's records "belong to [them]." Should they win any money from the legal proceedings, they plan to put it towards anti-bullying organizations.
Copyright 2023, NewsSpace.com