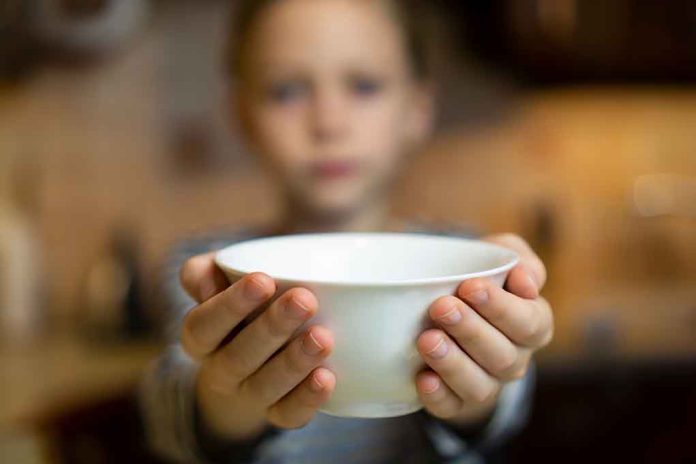 (NewsSpace.com) – In the United States, any child receiving federal public assistance qualifies for free school lunches. The theory is simple, if a child's family already struggles, they will likely benefit from the security of a hot meal. In the United Kingdom (UK), the lack of a centralized system leaves a staggering number of students hungry when the food bell rings.
Fears of widespread child hunger spark calls for universal free school meals in UK https://t.co/Xqe5xez7pn

— Diane Duane (@dduane) August 28, 2022
The Child Action Policy Group, a UK-based child advocacy organization working on behalf of the nation's youth, published a report stating that 800,000 kids in the country leave school with an empty belly. The problem is an outdated application process for aid. Without a modern, realistic methodology in place, school systems are bound by archaic restrictions that have children living in poverty going hungry.
Rather than simply using a database of people who receive the nation's version of public assistance, as they do in neighboring Wales and Scotland, the UK uses an income-based test that far too many fail. The report says one out of three kids living below the poverty line goes hungry as the cost of living crisis continues to drag families down.
The group calls for immediate action to solve the problem. Under its plan, anyone receiving the universal credit — England's version of cash assistance — or a similar public program would automatically qualify for a daily vital meal.
While kids in America have a far more relaxed set of standards, their parents still have to apply. With inflation and food insecurity affecting so many, should the US have a blanket program to feed all its children?
Copyright 2022, NewsSpace.com