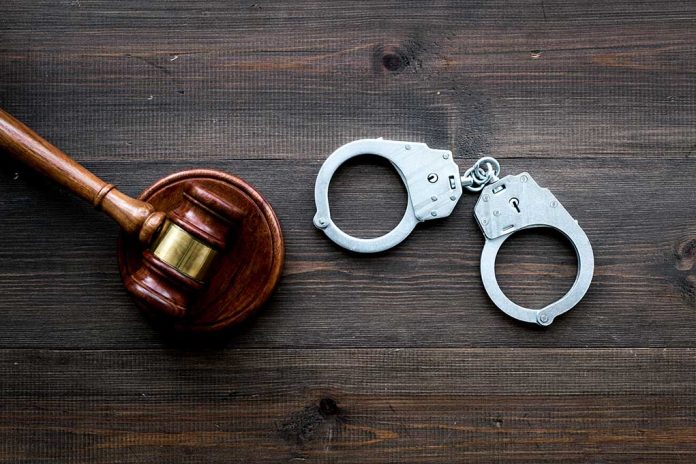 Christmas Parade Killer Found Guilty for All 6 Victims
(NewsSpace.com) – Waukesha, Wisconsin, is an affluent town full of iconic homes from some of the most famous films in history. Its annual Christmas parade is a welcoming event, with families lining the streets for some early-winter holiday celebration.
In November 2021, however, the typically joyous event unraveled into tragedy when Darrell Brooks took his infamous ride of terror, killing six and injuring more than 70 others. The trial for his crimes concluded recently.
The Verdict Is In
Initially, Brooks claimed that he was mentally incompetent and didn't understand what he was doing on that horrific day. Then days before the trial was to begin, he decided to drop the tactic and instead went for trying to convince the jury he never meant to hurt anyone. Law enforcement claimed he drove in a zig-zag pattern to hit as many people as possible. Brooks' argument that honking his horn was a sufficient warning didn't convince the jury.
On October 26, a Wisconsin jury found Brooks guilty of six counts of first-degree intentional homicide, along with a slew of other charges. The convicted killer faces a consecutive life sentence for each murder conviction, plus 659 additional years for 61 counts of reckless endangerment, six charges for hit and run causing death, bail jumping, and aggravated battery.
The Trial
The trial against Brooks was anything but typical. Not only were the charges heinous and the testimony heartbreaking, but the killer made things even more interesting by defending himself in court, often turning a somber legal proceeding into a virtual circus. He had frequent outbursts about the court violating his rights. The defendant claimed he was a "sovereign citizen," meaning he didn't believe the state had the right to prosecute him. At one point, he stripped and shouted during jury selection. Another time, he was moved to another room and had to participate remotely, allowing the judge to mute him.
Judge Jennifer R. Dorow halted the trial after Brooks slammed his fists on a table and took to staring at her intently. The judge mentioned she was frightened and called it a day.
CourtTV showed the testimony from Adam Bonesteel, who was driving one of the parade floats that day. He recounted how he watched Brooks hit 52-year-old Jane Kulich. The woman flew into the air, landed on the hood, and then fell to the ground; Brooks then ran her over. Kulich was one of the six killed.
The court will reconvene on October 31 for Dorow to set a sentencing date.
Copyright 2022, NewsSpace.com