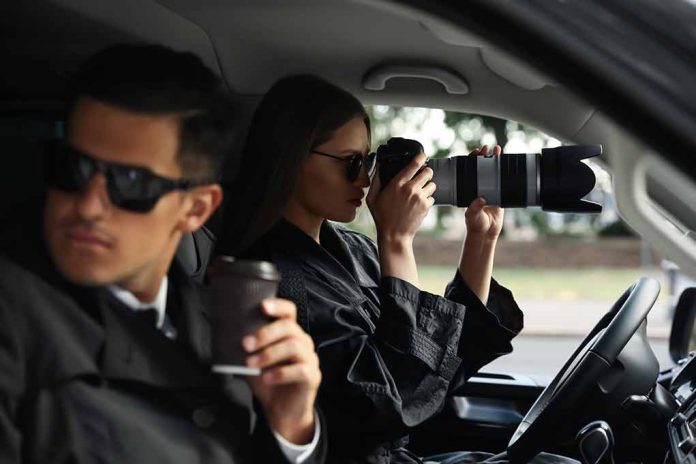 (NewsSpace.com) – When people aspire to join top intelligence agencies like the CIA, they undergo rigorous training to carry out the full scope of their jobs. During this time, they may join recruiting agencies and put their trust in senior agents and training officials. However, sometimes this trust is misplaced. A recent bombshell lawsuit accuses a former CIA agent of sexually assaulting her while telling her it would be an essential part of her job.
In the lawsuit, Jane Doe v. Shaun Wiggins and Soteryx Corp, the unnamed woman brings the allegations under the Adult Survivors Act, which allows victims to file civil suits after the statute of limitations has expired. The victim accuses Wiggins, the CEO of Soteryx, a consulting firm, of "continued sexual exploitation." She claims Wiggins demanded she "be accessible and immediately responsive" at all times of the day.
The lawsuit says that the victim and plaintiff met when she attended a ribbon-cutting ceremony for his company, Soteryx, while seeking a job where she could gain leverage to eventually secure a career in the intelligence field, with the ultimate goal of becoming a CIA agent. She says Wiggins sought her out before she could apply and asked her to meet with the understanding that she was "informally interviewing for a position." The two met for a few months, and she believed nothing would come of it until they crossed paths again later, and he formally hired her. At the time, he claimed he had previously worked with the CIA as a Clandestine Service Officer.
After her hire, she alleges that Wiggins demanded all communication go through What's App, an encrypted messaging system, and "groomed" her in that he isolated her from people in her life under the guise of training. He took her on trips within months, saying the two were participating in training exercises. He allegedly sexually assaulted her on these trips and at her home. The lawsuit outlines several other times he continued to do so until she ended it in October 2018. During this time, the victim says she was not receiving adequate payment, which she also demands in the lawsuit.
Years later, she confided in a legal aid who told her the reality of her situation. The victim also claims to have entered a psychiatric hospital due to the duress she endured. She is seeking compensation for the hours she reportedly worked and statutory penalties.
Copyright 2023, NewsSpace.com