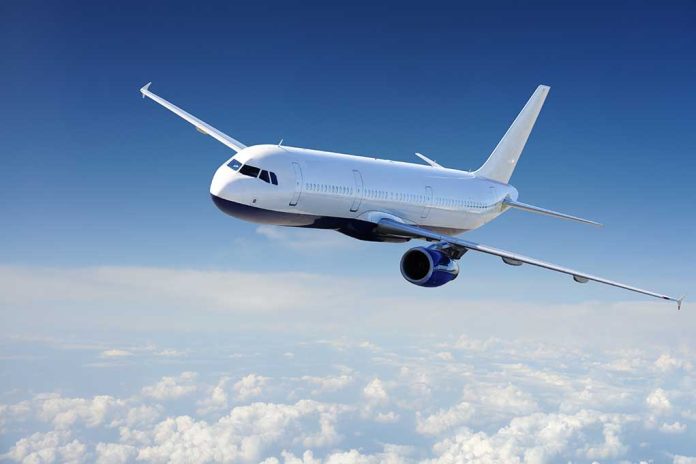 (NewsSpace.com) – Traveling by plane isn't without its risks. When flying tens of thousands of feet in the air, it's only natural that some aircraft will encounter turbulence — after all, Mother Nature is unpredictable. However, one woman's death after a plane hit some rocky conditions in the air has recently revived some conspiracy theories surrounding the 42nd President of the United States, Bill Clinton.
Plane Hits Turbulence
On Friday, March 3, 55-year-old Dana Hyde was returning home from looking at schools with her husband and her son, when her husband, Jonathan Chambers, said the plane she was in "convulsed," according to The Washington Post. As a result, the passengers on the Bombardier jet were violently thrown, and Hyde "was badly injured." An ambulance was waiting for her after the aircraft made an emergency landing at Connecticut's Bradley International Airport. She was rushed to a hospital but was later pronounced dead.
The incident was initially reported as turbulence, but the National Transportation Safety Board (NTSB) is investigating further. Officials with the agency are reportedly looking into whether the plane had a trim issue, one that affected flight systems. They are currently analyzing various data from the jet and expect to release a preliminary report within the next three weeks.
The Conspiracy Theories
Shortly after Hyde's death became public, the conspiracy theories began. She previously worked with the Clinton Administration, serving as a White House special assistant. It's because of this connection that rumblings began about her death is suspicious. After all, she was the only one to die on the flight. As reported by NPR, the chief medical examiner ruled Hyde died of blunt force trauma. That didn't stop the conspiracy stories from swirling, though.
Many took to Twitter to spread the news of her death and try to tie it to the former president, along with the baseless accusations of adding to the "Clinton body count," despite there being no evidence to support the claims.
One Twitter user posted a question, "Arkancide ALERT?" while others said websites with her information all of a sudden fail to load or simply no longer exist, saying she was being "erased." Newsweek was able to pull up most of the pages debunking most of these claims and attributed a 404 error on her AllGov website page to the hoards of traffic overloading the system.
The FBI is currently investigating Hyde's death, but there have been no inklings that her passing is in any way related to the Clintons.
Copyright 2023, NewsSpace.com