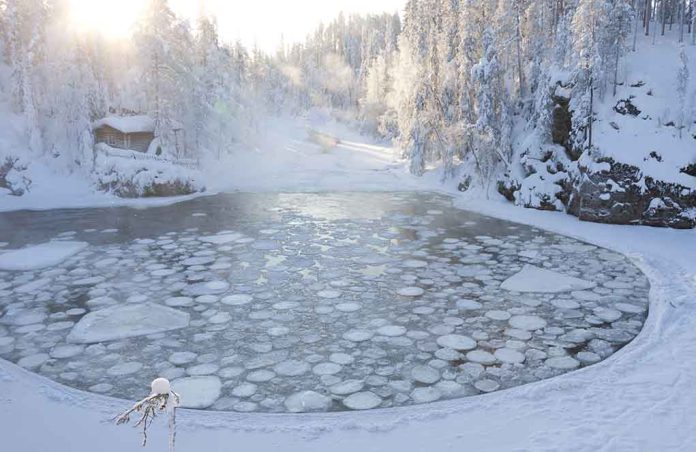 (NewsSpace.com) – A few days before Christmas 2022, 34-year-old Leila Patricia Duarte Da Luz was found dead in a Coventry, Rhode Island, pond. She was between eight and 10 weeks pregnant at the time of her death. For months, authorities worked on finding evidence to charge a suspect in the crime. Now, they have made two arrests.
In a May 9 news release, the Rhode Island State Police announced it had arrested two suspects in connection with Da Luz's death. Gary Gromkiewicz, 35, and Michael Lambert, 46, were taken into custody. Gromkiewicz was in a relationship with the victim and was reportedly the father of her unborn child. He is facing charges of murder and conspiracy to commit murder. He was on probation for a felony assault charge. Lambert faces the same two counts and was out on parole after serving time for a prior murder in 1995. The two met in prison two decades ago.
Both Gary Gromciewicz and Michael Lambert are held without bail on murder and conspiracy to commit murder charges in connection with the death of Leila Patricia Duarte Da Luz.

No plea entered in court and a judge sent the matter to Superior Court.

Live @ noon w/ details @ABC6

— Yanni Tragellis (@yannitragellis) May 10, 2023
ABC 6 reported that Da Luz was alive when she entered the water. She had lacerations on her face and head caused by blunt force trauma, and drowned in the pond.
In their pursuit to find the killer, detectives on the case carried out more than 50 search warrants looking for proof, which included both physical evidence and technical data. They also interviewed a number of witnesses.
Da Luz reportedly had a tumultuous relationship with Gromkiewicz, having recently argued over the money that he spent on an engagement ring for her.
Superintendent of the Rhode Island State Police, Colonel Darnell S. Weaver, commended all of the law enforcement agencies that worked hard "in pursuit of justice for Ms. Da Luz." He extended his condolences to her loved ones.
Neither suspect entered a plea. They were ordered held without bail due to the nature of the charges and their combined violent histories.
Copyright 2023, NewsSpace.com