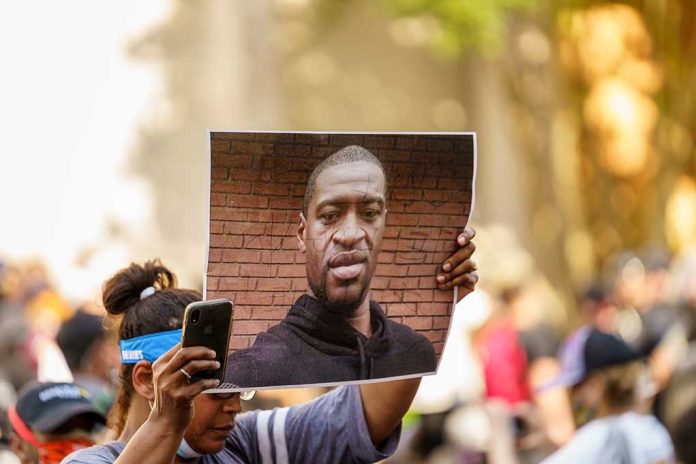 Cop In George Floyd Case Gets 3 Year Prison Sentence
(NewsSpace.com) – The untimely death of George Floyd in 2020 while in police custody had a profound impact on the country. The officer who kneeled on his neck, former Minneapolis Police Officer Derek Chauvin, was sentenced to 22.5 years in prison for unintentional second-degree murder, second-degree manslaughter, and third-degree murder in state court. In federal court, he received a sentence of 21 years for violating the deceased man's civil rights. Thomas Lane, another former cop on the scene, was recently sentenced in state court for his role in the death as well.
Who is Thomas Lane?
On Wednesday, September 21, Judge Peter A. Cahill sentenced Lane to three years in prison for second-degree manslaughter. The former officer pleaded guilty to the charge in May. He'd previously faced a more serious charge of aiding and abetting second-degree unintentional murder, but prosecutors dropped the charge as part of a plea agreement.
In his plea agreement, Lane admitted that he understood how dangerous it was to handcuff a suspect while they were lying in a prone position. He said that he heard Floyd repeatedly tell the officers that he was having trouble breathing and knew that the suspect lost consciousness at some point during the encounter. While he knew that what was happening was wrong, he told the court that he continued helping to restrain Floyd. Ultimately, that decision contributed to the death of the suspect.
The former Minneapolis cop is currently serving a nearly three-year sentence in federal prison for violating Floyd's civil rights. The New York Times reported that Judge Cahill told Lane the decision to plead guilty "was a very wise decision" because it will allow him to "move on" with his life.
The Killing of George Floyd
Lane was one of four police officers involved in George Floyd's death. The others involved were Chauvin, as well as former Officers Tou Thou, and Alexander Kueng. Thou kept bystanders at bay while Kueng and Lane helped restrain Floyd. Lane held his legs down while Kueng knelt on his back.
All of the men are guilty of civil rights charges and are either currently serving federal time or expected to surrender. Lane's plea deal with the state of Minnesota allows him to serve his sentences concurrently.
Kueng and Thou have trials starting next month after refusing to plea with the state. Thou, whose actions didn't involve physical contact with Floyd, rejected a plea deal, telling the court that to admit to a crime would be a lie.
The death of George Floyd was tragic and extremely costly. The country watched in horror as a video of his death replayed in the weeks and months that followed. Black Lives Matter rallies sprung up across the country, often devolving into violent riots that led to vandalism, arson, and looting. Estimates put the cost of damage caused during the 2020 riots at more than $1 billion.
Copyright 2022, NewsSpace.com