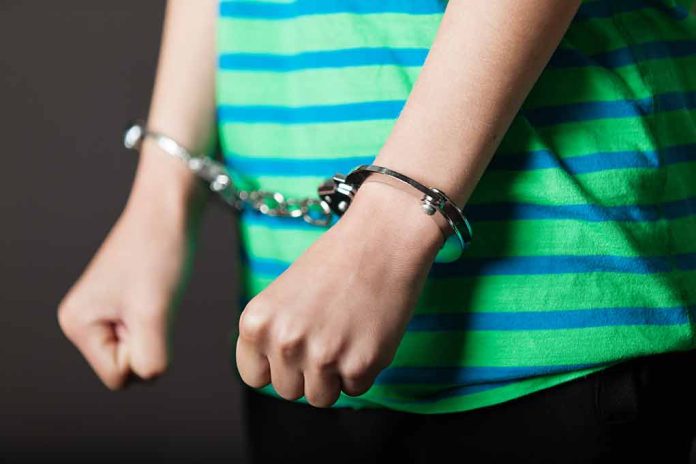 (NewsSpace.com) – Police officers are trained to properly handle many different incidents that may occur on the job. Sometimes, however, they disregard the rules and land in trouble with both the public and their superiors. One Mississippi officer who recently violated procedure regarding a minor child has found himself unemployed, and several others are facing disciplinary measures.
On August 10, while Latonya Eason was visiting her attorney's office, her 10-year-old son, Quantavious, was outside behind her vehicle, urinating in public. A Senatobia police officer caught the juvenile in the act and proceeded to notify Eason, who reprimanded the boy and told him his actions were wrong. She spoke with the press and said authorities were only going to issue a warning, but that changed when other officers arrived on scene. A lieutenant said it was necessary for the boy to go to jail, shocking both Eason and her son.
Police arrested the boy and charged him as a child in need of services. He was given a youth court referral for the incident. The boy was reportedly "crying a little bit" and "shaking," thinking he was "going to jail." The mother said she was worried the incident would traumatize her son and make him fearful of the police going forward.
In a statement on Facebook dated August 15, the Senatobia Police Department acknowledged that the boy being transported to the department was "an error in judgment" and noted that he was not handcuffed. A later statement said, "one of the officers involved is no longer employed" with them. It also said the others would be disciplined, and the PD would undergo "mandatory Juvenile training department-wide," something that is normal for them.
The department also thanked the public for their patience in the matter while they investigated and said its officers 'are dedicated to continually improving and learning from [their] mistakes."
Copyright 2023, NewsSpace.com