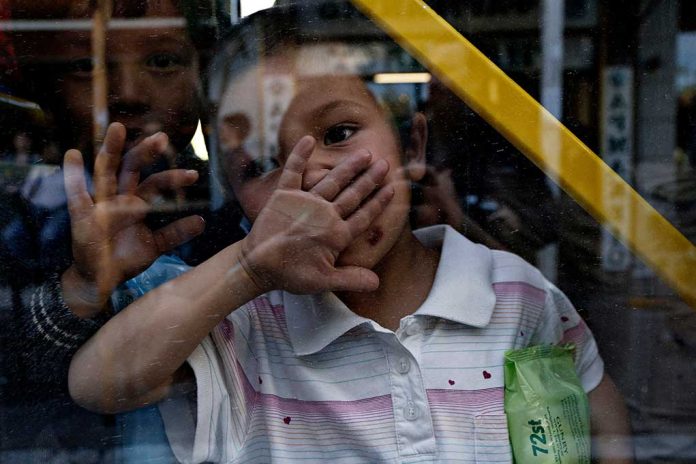 (NewsSpace.com) – Make-up can be a wonderful tool for creating different looks. Some people, however, use it to cover up scars or bruises that they might not want seen. A couple has now been arrested after being accused of using make-up for nefarious purposes.
On Friday, April 21, Amber Doiron, 28, and Ray Matherne Jr., 27, were arrested and charged with cruelty to a juvenile. It all started that morning when a 3-year-old boy at a Bayou Blue Head Start center showed up with make-up on. It wasn't your typical case of a child getting into his parent's cosmetics, though. His make-up was covering up a black eye as well as marks on his arm and neck.
According to 4WWL, the sheriff's office uncovered the fact that Matherne had hit the child, causing the black eye. Doiron grabbed the boy, which resulted in the marks on his body.
Couple accused of abuse, using makeup to cover child's black eye https://t.co/AP5dvZv52o

— WWL-TV (@WWLTV) April 24, 2023
According to a Facebook post by the Lafourche Parish Sheriff's Office, the detectives on the case also "learned the couple used makeup in an attempt to conceal" the signs of abuse. Authorities booked them both into the Lafourche Parish Correctional Complex, with a $50,000 bail each. Matherne posted his and was released on Saturday, while Doiron remained in custody. It's unclear when they will return to court.
This isn't the only case of a caretaker trying to cover up injuries with cosmetics. In fact, another Lafourche Parish woman has been found guilty in a 2019 case where a child in her care had suffered such serious injuries and neglect that the Assistant District Attorney, Jason Chatagnier, said, "it's a miracle he is still alive today." She also used make-up to try to hide his bruises. It took just two hours for a jury to find her guilty of two charges of second-degree cruelty. Her sentencing is scheduled for May 23, and she faces up to 80 years in prison for her crimes.
Copyright 2023, NewsSpace.com