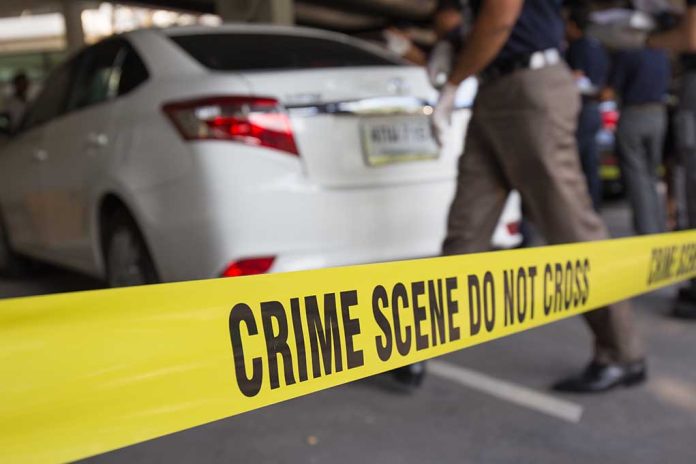 (NewsSpace.com) – In the summer months, warmer temperatures tend to create multiple hazards. Medical professionals caution about heat-related health risks such as heat stroke, exhaustion, and dehydration. Additionally, dozens of children die from being left in vehicles each year. Sadly, an 18-month-old baby was a recent casualty of this in Florida.
On July 6, the Polk County Sheriff's Office announced it had charged a couple with a felony count of aggravated manslaughter of a child. The pair reportedly took their children to an Independence Day celebration in Lakeland, returning home late at night. When they unloaded the car, they forgot one critical thing: their toddler.
According to authorities, Jazmine Rondon (33) had asked her husband, Joel (33), to bring in their 18-month-old while she gathered the couple's other two children, ages 6 and 8. One door was open at the time. After bringing stuff inside, he went back outside, saw all the car's doors closed and assumed his wife had grabbed the child. Sadly, that was not the case.
Both went to sleep that night, neither thinking anything was amiss. Several hours later, Mr. Rondon asked one of the other children to check on the baby, which is when they noticed her missing. After searching, he checked in the car, where he found her unresponsive. The couple rushed her to the Lakeland Regional Health Medical Center, where life-saving measures failed. Her internal body temperature was extremely elevated at 104.4. Both Jazmine and Joel submitted to drug testing, which came back positive for marijuana and alcohol. Joel also tested positive for meth. Police arrested the parents and placed their other two children with family members.
An autopsy revealed that the little girl died of hyperthermia. Sheriff Grady Judd pulled no punches in his comments about the couple, even making a dig at them enjoying the jail's air conditioning while remembering how their child "baked to death."
Copyright 2023, NewsSpace.com