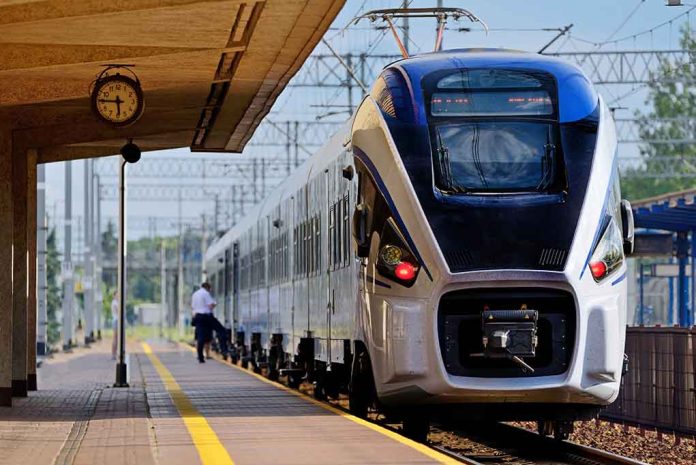 (NewsSpace.com) – The subway systems can be fraught with danger, which is why metro police warn riders to always be diligent. However, sometimes, even the most unpredictable accidents can happen. One such event led to a man's death on Wednesday, February 15.
Metro police were called to a tragic scene last week when a man was dragged onto the tracks at Dunn Loring Station in Virginia, just west of Washington, DC. Authorities say the man exited the train, but the dog didn't follow, which led to the tragic accident. The dog was inside the car and lived, but there was no ID left behind, so it remains in the care of the police.
Update on investigation at Dunn Loring #wmata pic.twitter.com/rGzEgUgAny

— Metro Transit Police (@MetroTransitPD) February 15, 2023
Authorities are in the process of investigating the incident, which includes reviewing video footage from the station. Additionally, they say the train operator was just 450 feet away and had reportedly performed two checks to ensure the doors were clear, which concerned them. However, while the doors have sensors, the objects blocking the door have to be of a certain size before the sensors will prevent the train from moving.
Law enforcement officials are also concerned about the fact that pets aren't allowed on Metro trains unless they are service animals, which this one wasn't. Otherwise, pet owners must transport their animals using a carrying case from which they cannot escape, which also wasn't the case. The man was taken to the hospital, where lifesaving measures failed, and he was pronounced dead.
UPDATE: Unfortunately the adult male individual was pronounced deceased after being transported to the hospital. The investigation is ongoing. Continue to follow @metrorailinfo and @metrobusinfo for service updates. #wmata

— Metro Transit Police (@MetroTransitPD) February 15, 2023
After the accident, Metro suspended the service line for over an hour while they cleared the scene and investigated the incident. Those looking to ride were taken by shuttles to other nearby stations that were still in operation. Police have not yet identified the man who died.
The incident is under investigation by the Washington Metrorail Safety Commission.
Copyright 2023, NewsSpace.com