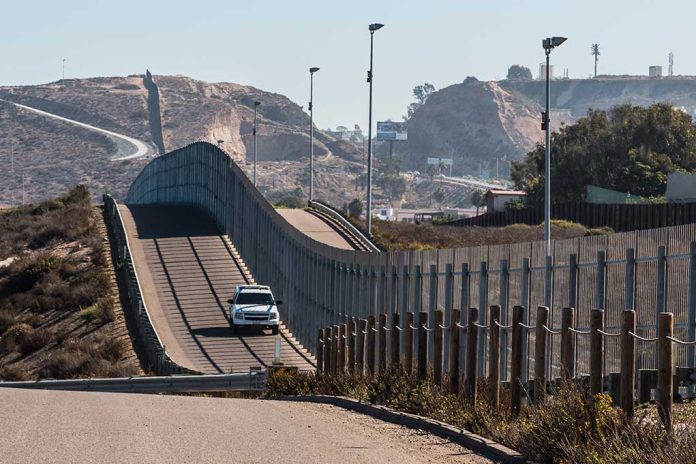 (NewsSpace.com) – Illegal immigration continues to be an issue in the US, particularly at the southern border. Migrants who don't cross legally sometimes try to seek the help of others to reach the interior. Often, this involves human smugglers, who transport the migrants in vehicles hoping they won't be detected. One attempt was recently halted in Arizona.
On August 8, Tombstone Marshal's Office deputies conducted a traffic stop that yielded quite the surprise. In the back of the SUV, there were four migrants, who authorities quickly identified as being in the US illegally. Making matters worse, the driver of the vehicle was from Cuba "pending legal immigration status." He was arrested and charged with human smuggling.
While the number of encounters at the southern border has trended downward this year, it seems to be spiking as of last month. In July, there were more than 130,000 encounters, an increase of approximately 30% over June. The majority of the spike in migrants was seen in Arizona, particularly in Tucson.
This is a dangerous time for migrants to come to the United States, especially since they tend to take treacherous paths through the deserts with little to no resources on hand to help them battle the elements. With the heat index consistently exceeding 100 degrees Fahrenheit, they're subject to a host of illnesses, including dehydration, which can kill a person rather quickly in those temperatures. Human smugglers are notorious for taking large sums of money from migrants and then abandoning them in areas where there's little help.
However, Customs and Border Protection (CBP) spokesperson Erin Waters says the levels of encounters and arrests remain far below what they were before Title 42 expired. The Biden Administration's new policies — which include deterrents and incentives for those that seek lawful entry — went into effect on May 12. In the first month, illegal entries dropped by nearly 70%, and apprehensions by 42% in June, a figure that July's encounters nearly erased.
Copyright 2023, NewsSpace.com