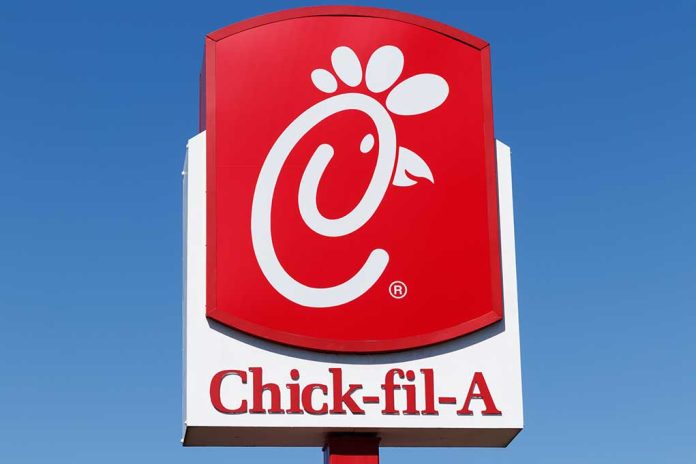 Chick-fil-A Employees Fired After Video Shows One Spitting in Food
(NewsSpace.com) – Spitting in someone's food is dangerous and disgusting. With human saliva comes the risk of transmitting a wide variety of viruses along with the typical bacteria found in the mouth. For example, sneezing and coughing are the most common methods of transmitting everything from the common cold to hepatitis. When a video surfaced of a fast food employee literally salivating over a giant bowl of food, it caused outrage.
Tennessee , best avoid chick-fil-a , where staff spit into the flour mix pic.twitter.com/LeidEeeEDO

— neil (@neiljettel3) October 7, 2022
On October 5, WREG reported that two West Memphis, Arkansas, Chick-fil-A employees are jobless after their disgusting prank went viral. The video, since deleted, shows one employee leaning closely into a bowl of chicken breading before letting loose a wad of spit. Once the deed went public, it didn't take long for the store's owner to right the wrong.
Franchise Operator Jonathan Caldwell posted on the West Memphis Chick-fil-A Facebook Page, saying the company found and identified the employees in question and terminated them. His statement offered sincere apologies for the actions of people under his employ. He regrets the incident and asked the community to find a path to forgiveness.
WREG contacted the Arkansas Department of Health to see if they were investigating and got what appears to be a boilerplate response. The agency says it will look into the complaint to see if the allegations are currently occurring and take corrective measures to move things in the right direction.
Copyright 2022, NewsSpace.com