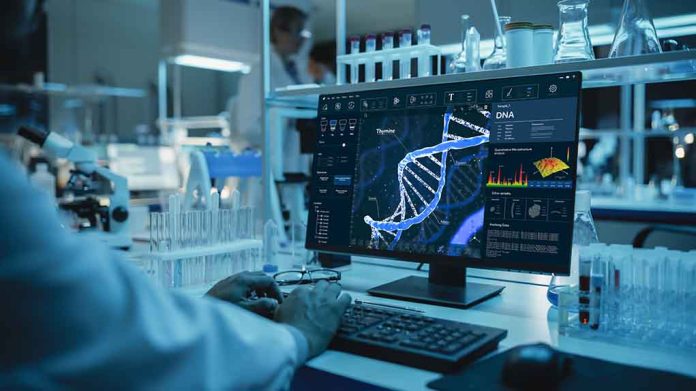 (NewsSpace.com) – Lil Baby, real name Dominique Armani Jones, is a famous rapper known for his hits such as "Drip Too Hard." He first hit the scene in 2017 when he released his mixtape "Perfect Timing" and has gone on to release several others with notable musicians. Over the past few years, he's been in the headlines for his music career and dating life. Now, an Instagram model has a shocking claim.
Earlier this month, Daliesha Key, an Instagram model, posted a picture of a DNA test claiming Lil Baby fathered her son. She also posted a few pictures of the baby, calling out the "haters and everyone who was trying to silence" her. The now-deleted image of the DNA test reportedly listed Lil Baby as a 99.99% match.
Popular Instagram model Daliesha Key shows DNA test proving Lil Baby is the father of her child 😳📝 pic.twitter.com/oQdIcUYv47

— Oluwadesigna (@oluwadesigna) April 21, 2023
Prior to claiming Lil Baby is her son's father, she said it was Lil Durk, who has made music with Lil Baby and even put out an album with him, "The Voice of the Heroes." The DNA test has sparked some drama, and according to some reports, the paternity results may have been faked. Internet sleuths tried to piece the story together and allegedly found the real paternity test, claiming Key photoshopped the Lil Baby's and her son's names over the real subjects. Neither Lil Durk nor Lil Baby have commented on Key's claims.
Lil Baby's career is hot at the moment. He's been performing and recording with several top artists in the hip-hop genre, including Young Thug and Lil Wayne. The rapper has also been nominated for several musical awards, including the coveted Grammy, which he won in 2022 for Best Melodic Rap Performance, which he shared with The Weeknd and Ye for the hit "Hurricane." He's also won an iHeartRadio Music Award, MTV Video Music Award, and two BET Awards.
Copyright 2023, NewsSpace.com