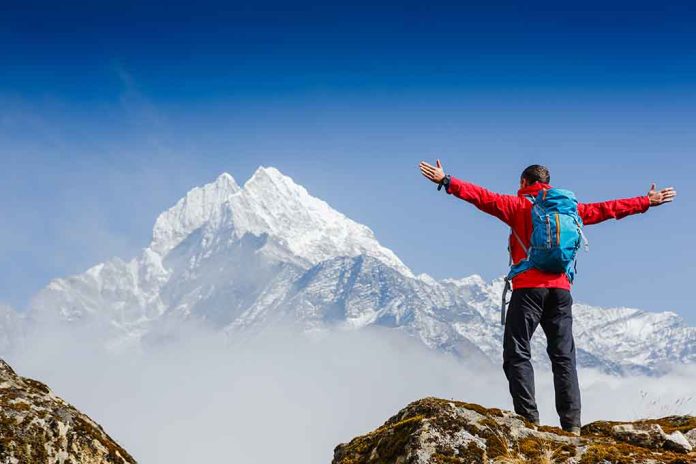 (NewsSpace.com) – Every year, hundreds of people try to achieve the challenging climb up Mount Everest. A small percentage of those who attempt actually make it. It's a long, treacherous journey that requires a lot of planning and training beforehand. It takes weeks to make the climb. Over the last several decades, the mountain has claimed hundreds of lives. Sadly, an American doctor was the most recent to pass away on Everest.
On Monday, May 1, 69-year-old Dr. Jonathan Sugarman died at Everest's Camp 2. This base sits at just about 21,000 feet high, around 8,000 feet shy of the summit. At the time, he was making the climb with the Washington state-based group International Mountain Guides. The group released an update on its website confirming his death, noting that it "was not the result of a climbing accident or route condition" that could affect any other climber. The US Embassy in Nepal confirmed the doctor's death as well.
Retired Seattle physician Dr. Jonathan Sugarman, a clinical faculty member @UWMedicine in family medicine @uwfm & global health @uwdgh died yesterday while climbing Mt. Everest. He was known for his work in Native American healthcare & international health https://t.co/MPAztge48j

— UW Medicine Newsroom (@uwmnewsroom) May 2, 2023
Sugarman's death marks the first American death this year and the fourth overall for 2023. Three climbers fell into a crevasse in April. In 2022, there were only two deaths, while 2021 saw four.
The most dangerous part of Mt. Everest is around 26,000 feet in elevation, an area known as the "death zone." This is where the oxygen is so thin that cells start dying. It can also cause dangerous events in the body, including impaired judgment, brain swelling, strokes, heart attacks, or severe illness. It's part of the reason that many don't make it to the summit — the conditions are too harsh. In 2019, the majority of climbers who died — 11 in total — did so after spending time in the death zone.
It's not yet clear what caused Sugarman's death, but it is a testament to the mighty challenge that comes with wanting to conquer the world's tallest mountain above sea level.
Copyright 2023, NewsSpace.com